Foreign flows into Indian equities are expected to pause in the short to medium term, say analysts.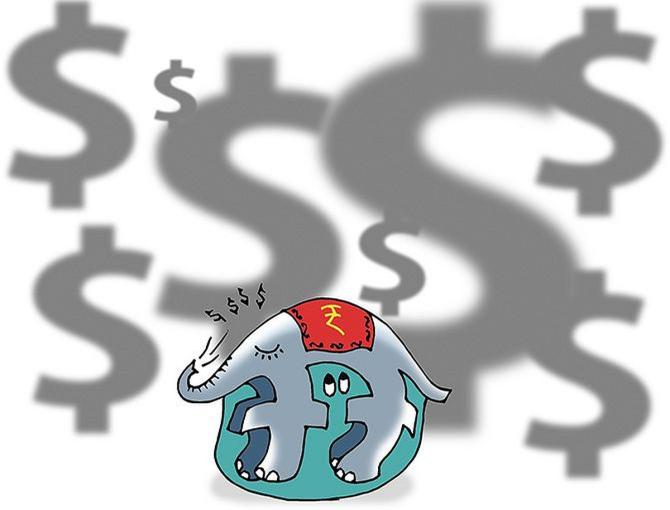 The outlook is influenced by multiple factors, including rising oil prices, actions from global central banks, climbing bond yields, and the dollar index gaining prominence.
"Valuations appear rich with the markets at record highs.
"Foreign investors are likely to hit the 'sell' button in the coming days.
"With high bond yields in the US (the 10-year is at 4.28 per cent) and the dollar index above 105, foreign institutional investors (FIIs) are likely to sell more.
"Even though they (FIIs) have been sellers in the cash market, it didn't impact the market much, as it was neutralised by domestic institutional investors (DIIs) buying in September," said V K Vijayakumar, chief investment strategist at Geojit Financial Services.
Till September 15, 2023, foreign portfolio investments (FPIs) have withdrawn Rs 6,027 crore from the Indian equity markets, taking their net investment in 2023 in Indian stocks to Rs 1.31 trillion.
Mutual funds (MFs) and domestic institutions (DIIs), on the other hand, have invested Rs 7,664 crore (till September 12) and Rs 10,230 crore (till September 15) respectively, data shows.
While Indian markets have been outperforming global equities on strong local macroeconomic tailwinds, overseas investors, analysts said, have sold stocks in September due to a renewed spike in US treasury yields and a steady rise in crude oil prices (Brent) that breached $94 a barrel mark after Saudi Arabia and Russia curtailed supplies.
"A higher crude oil price would once again stoke inflation and prompt central bankers to hike interest rates, which may further worsen global economies.
"Ahead of the US monetary policy decision later this week, FII activity could remain volatile, and any further spike in oil prices and US bond yields could trigger more outflows from emerging markets, including India," said Shrikant Chouhan, head of research (Retail) at Kotak Securities.
From a technical perspective, analysts expect the markets to consolidate after the sharp run seen in the last few months.
The Nifty 50, they said, is trading close to its immediate hurdle of 20,300 levels.
"We may see some consolidation now. On the downside, the 19,700-19,950 zone would act as a support for the Nifty50 index in case of any dip.
"A decisive break above 20,300 levels would help the index to gradually move towards 20,700 levels," said Ajit Mishra, senior vice president for technical research at Religare Broking.
Staying put
Meanwhile, the Federal Open Market Committee (FOMC) is likely to hold rates steady in its upcoming meeting later this week amid a gradual decline in core inflation in the US and the improving balance in the labour market, according to analysts.
While the headline CPI (consumer price index) inflation in the US rebounded to 3.7 per cent in August from 3.2 per cent in July, due to base effects and a rise in gasoline prices, core CPI inflation – which excludes volatile food and energy prices – fell to 4.3 per cent from 4.7 per cent.
"The monotonous decline in core CPI inflation from 5.6 per cent in March is giving the FOMC confidence that the underlying inflation trend is downward.
"Shelter inflation, an important part of core inflation, fell to 7.3 per cent in August from 8.0 per cent in July and is expected to fall further. We expect the FOMC to remain on hold in September," wrote Philip Marey, senior US Strategist at Rabobank International in a recent note.
Source: Read Full Article