video
China-US relationship a 'dangerous situation': Victoria Coates
Former Trump adviser Victoria Coates discusses China's warning of retaliation following the U.S. shootdown of a spy craft, Chinese diplomat Wang Yi's visit to Europe and a potential meeting with Secretary of State Blinken.
Vietnam-based exporters are concerned about complying with U.S. restrictions imposed on products imported from China's Xinjiang region over the use of forced labor from persecuted Uyghur minorities.
U.S. Trade Representative Katherine Tai was in Hanoi Monday and Tuesday for meetings with Vietnamese government officials on economic and trade policy. While the Xinjiang import ban wasn't on the official agenda, executives and others familiar with the situation told Reuters some industries in Vietnam are worried about having exports to the U.S. blocked. 
They're concerned that some products, especially clothing and solar panels, may contain raw materials sourced from Xinjiang, in some cases unwittingly. 
The solar industry's reliance on polysilicon for the photovoltaic cells in solar panels put the industry at heightened risk given that the majority of the world's production of polysilicon is concentrated in Xinjiang.
CHINA SOLAR PANEL SHIPMENTS SCRUTINIZED OVER FORCED UYGHUR LABOR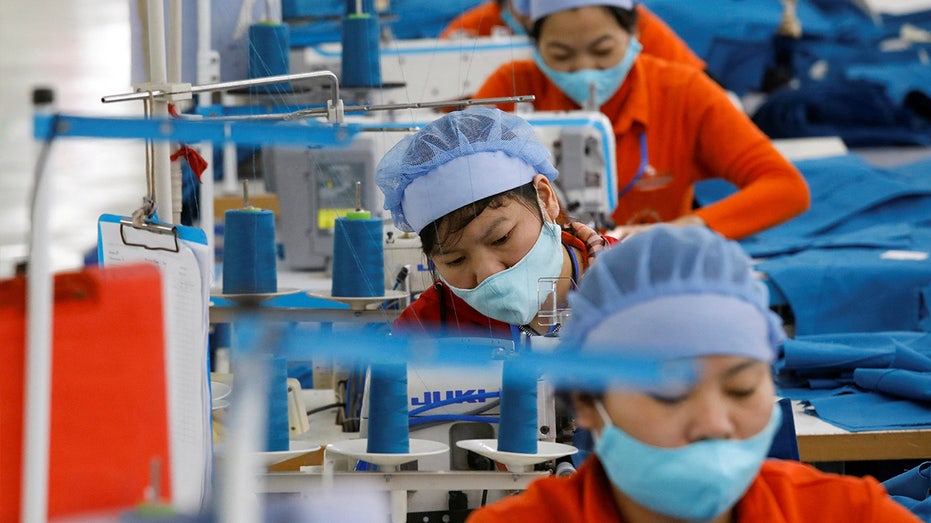 Women work at Hung Viet garment export factory in Hung Yen province, Vietnam, Dec. 30, 2020. (REUTERS/Kham/File Photo / Reuters Photos)

Vietnam, and Southeast Asia at large, account for about 80% of all U.S. solar panel supplies, and Vietnamese panel exports to the U.S. were valued at $3.4 billion in 2020. 

Although there has been no publicly released evidence of Xinjiang's polysilicon appearing in Vietnamese supply chains, a trade expert told Reuters that Vietnam has been mentioned as being at high risk of violating the U.S. ban on products from Xinjiang.

HOUSE PANEL ON CHINA ECONOMY: 'SINGLE BIGGEST THREAT TO AMERICA'S GLOBAL STANDING'

The U.S. and several other countries have accused China of committing genocide against the Uyghurs and other Muslim minority groups. The Chinese Communist Party has engaged in the mass detention of Uyghurs in "reeducation camps" and forced them to work in factories. The CCP denies those allegations, claiming those camps are for "vocational training."
A security person watches from a guard tower around a detention facility in Yarkent County in northwestern China's Xinjiang Uyghur Autonomous Region March 21, 2021.  (AP Photo/Ng Han Guan / AP Newsroom)

The Uyghur Forced Labor Prevention Act (UFLPA) took effect in June 2022 after it passed both chambers of Congress with bipartisan support and was signed into law by President Biden in December 2021. Under the UFLPA, there is a rebuttable presumption that any goods made in Xinjiang, including supply chain components sent elsewhere for further assembly, are the product of forced labor and subject to import restrictions. 

SENATE PROBES MAJOR AUTOMAKERS OVER ALLEGED LINK TO UYGHUR FORCED LABOR IN CHINA

The rebuttable presumption allows companies whose goods were held for inspection to provide clear and convincing evidence that the imports weren't mined, produced or manufactured wholly or in part by forced labor. Importers can also request an applicability review and claim their supply chain doesn't include components made with forced labor in Xinjiang so the UFLPA does not apply to their goods.

Compliance with the UFLPA may pose a challenge for some smaller companies due to the higher costs associated with providing the necessary documentation of their supply chains.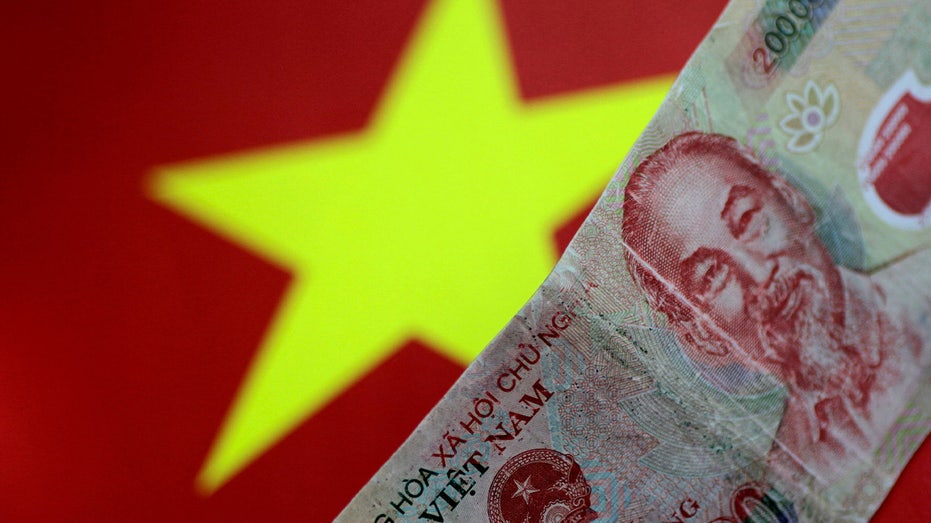 A Vietnamese dong bill May 31, 2017. (REUTERS/Thomas White/Illustration/File Photo / Reuters Photos)

A Customs and Border Protection spokesperson previously told FOX Business that since enforcement of the UFLPA began last summer, "between June 2022 and January 2023, 2,692 shipments were identified as potentially violating the terms of the Uyghur Forced Labor Prevention Act. These shipments were valued at $817,466,574."

GET FOX BUSINESS ON THE GO BY CLICKING HERE

Nearly half of the shipments held for inspection by CBP under the UFLPA since it went into effect were solar panels or related components that are used by the solar energy industry. About one-sixth of the goods held for inspection in that period were categorized as apparel products. Roughly one-third of shipments flagged for inspection were released after inspection.

Reuters contributed to this report.

Source: Read Full Article