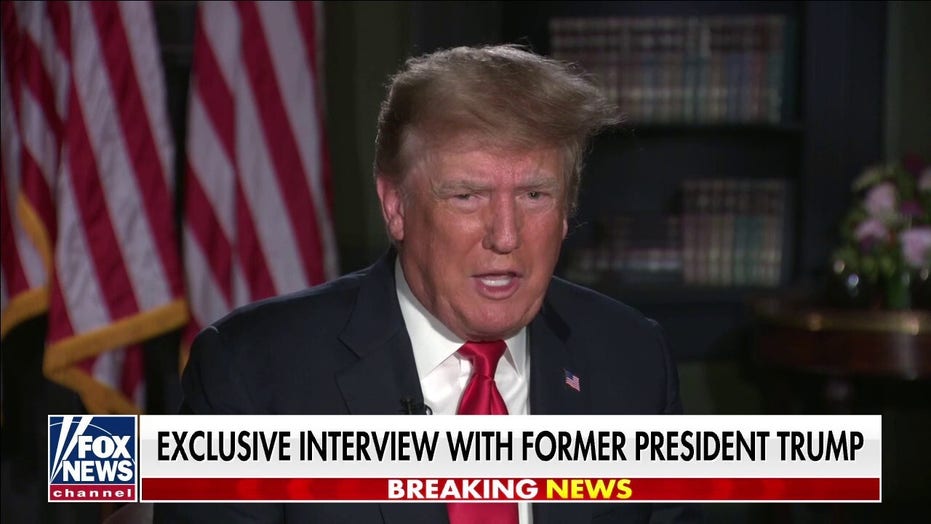 Trump blasts Biden, condemns fall of Afghanistan to Taliban
Former President Donald J. Trump joins 'Hannity' to sound off on the Delaware Democrat's crisis.
Former President Donald Trump claimed Tuesday in a "Hannity" interview that President Biden would have likely stayed at Camp David as the Afghanistan crisis intensified, had it not been for the mainstream media pivoting to negative coverage of his administration on the matter.
During the interview, Trump reacted to news from Sen. Tom Cotton, R-Ark., who told "Hannity" moments earlier that hundreds of Americans trapped behind Taliban checkpoints in Afghanistan are trying to gain clearance and have contacted his office in hopes of finding a way to get home.
Unfortunately, the senator had said, the Biden State Department simply instructed those concerned Americans to log onto the internet, complete a form, and wait for either a text message or phone call.
"[Cotton] said that people are being told to go to a website. 'Don't call anymore, go to a website' like please come and tell me we have a better plan than that," Hannity told Trump.
Trump predicted China's recognition of the Taliban as a legitimate government, combined with its intent to annex Taiwan, the Xi regime now sees Biden and the United States as weak.
"I think bad things will happen in respect to Taiwan because they don't respect our leadership and they no longer respect our country," he said. "And that's a really bad thing. China does not respect us any longer."
Source: Read Full Article