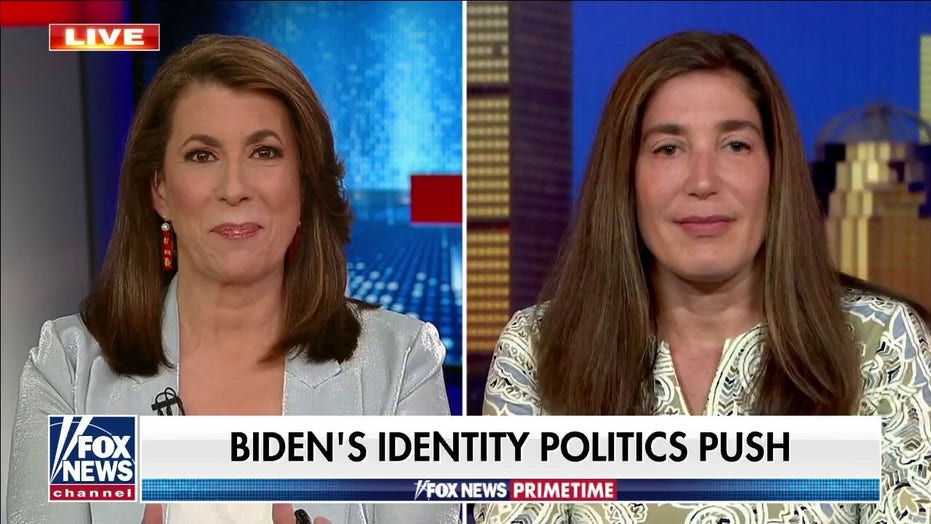 Tammy Bruce sounds off on reported push to post pride flags at courthouses
Tammy Bruce reacts on 'Fox News Primetime'
The Biden administration reportedly requested that the General Services Administration seek to have United States Court Houses fly the gay pride flag on their grounds in honor of June being Pride Month, a move criticized Wednesday by "Fox News Primetime" host Tammy Bruce.
Internal emails obtained by Fox News showed the forwarding of this request to staff within the GSA – the federal agency that provides for and manages the basic support services, real estate and communications for the various parts of the federal government.
Duncan, the bill's sponsor, declared that "no other flag or symbol can portray our American values" than the Star-Spangled Banner.
Last week, when the U.S. Embassy to the Holy See in Vatican City affixed a pride flag on its exterior, Nebraska Republican Gov. Pete Ricketts called it a "political stunt" and wondered aloud on Twitter whether the White House would similarly hold the Catholic ideals of "family and freedom of conscience" in the same high regard, given the embassy's location.
The Defense Department, however, will not allow the Pride flag to be flown at installations under its purview, Pentagon spokesperson Rear Adm. John Kirby, Ret., said last week.
Source: Read Full Article