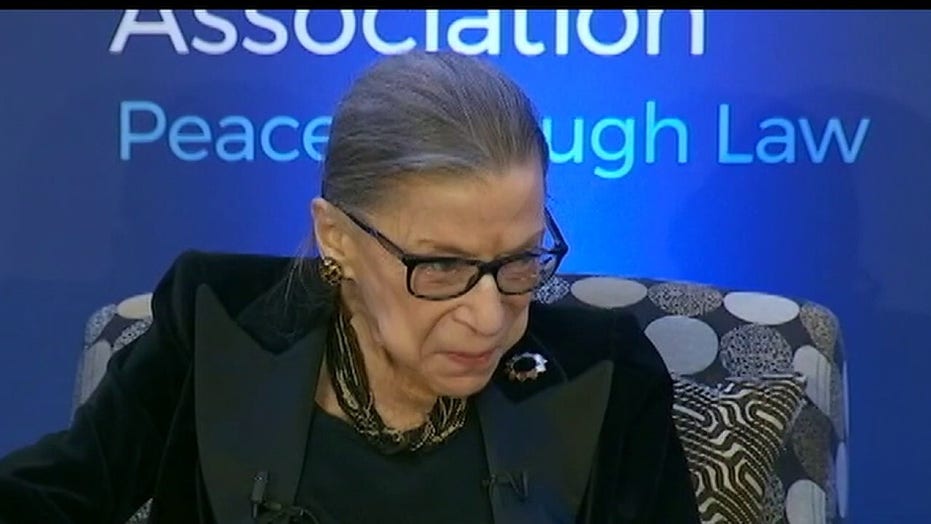 Ruth Bader Ginsburg resting at New York City hospital after non-surgical procedure
Supreme Court spokesperson says Ginsburg underwent a 'minimally invasive' procedure related to a bile duct stent the justice originally got about a year ago.
Supreme Court Justice Ruth Bader Ginsburg returned to the hospital for a nonsurgical medical procedure in New York City Wednesday, according to a statement from the nation's highest court.
It's the latest in a string of hospitalizations for the Supreme Court's oldest justice, but she expects to be released from the Memorial Sloan Kettering Cancer Center by the end of the week, a spokeswoman said.
Ginsburg, 87, underwent a "minimally invasive" procedure to "revise a bile duct stent," the statement said. Doctors initially inserted it last August, when the justice underwent treatment for a cancerous tumor on her pancreas.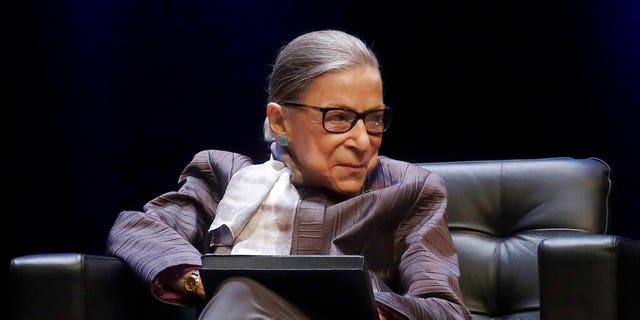 FILE – In this Oct. 21, 2019, file photo U.S. Supreme Court Justice Ruth Bader Ginsburg listens to speakers during the inaugural Herma Hill Kay Memorial Lecture at the University of California at Berkeley in Berkeley, Calif. At 87, Ginsburg is the oldest member of the court. Her next oldest colleagues are 81-year-old Stephen Breyer, 72-year-old Clarence Thomas and 70-year-old Samuel Alito. (AP Photo/Jeff Chiu, File)
RUTH BADER GINSBURG HAS BEEN UNDERGOING CHEMOTHERAPY TO TREAT RECURRENCE OF CANCER
The procedure aimed to "minimize the risk of future infection," according to the statement. And, according to the justice's doctors, such revisions are common.
Earlier this month, Ginsburg had another procedure at Johns Hopkins Hospital in Baltimore to clean out the stent. She also went to the hospital in mid-July to have gallstones removed and for the treatment of a suspected infection.
And she overcame another gallstone-related infection back in May, the Supreme Court said at the time.
But those are not the only health issues she is facing.
RUTH BADER GINSBURG RELEASED FROM HOSPITAL AFTER INFECTION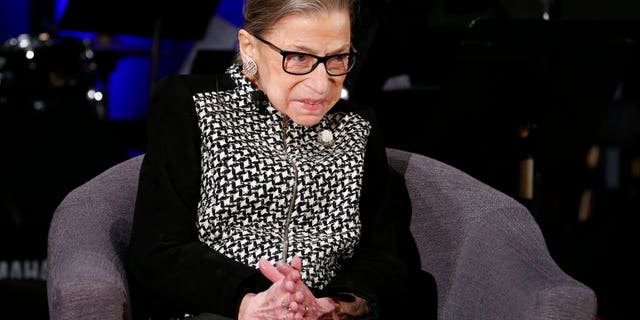 FILE – In this Dec. 17, 2019, file photo Supreme Court Justice Ruth Bader Ginsburg speaks with author Jeffrey Rosen at the National Constitution Center Americas Town Hall at the National Museum of Women in the Arts in Washington. The court announced late Tuesday, May 5, 2020, that Justice Ruth Bader Ginsburg is being treated for an infection caused by a gallstone and plans to participate from a Maryland hospital. (AP Photo/Steve Helber, File)
According to a statement from Ginsburg two weeks ago, she has been undergoing chemotherapy for the last few months due to a recurrence of cancer – which she has battled four times previously.
CLICK HERE FOR THE FOX NEWS APP
The court's Wednesday statement said that the liberal justice "is resting comfortably."
Fox News' Shannon Bream, Bill Mears and The Associated Press contributed to this report.
Source: Read Full Article