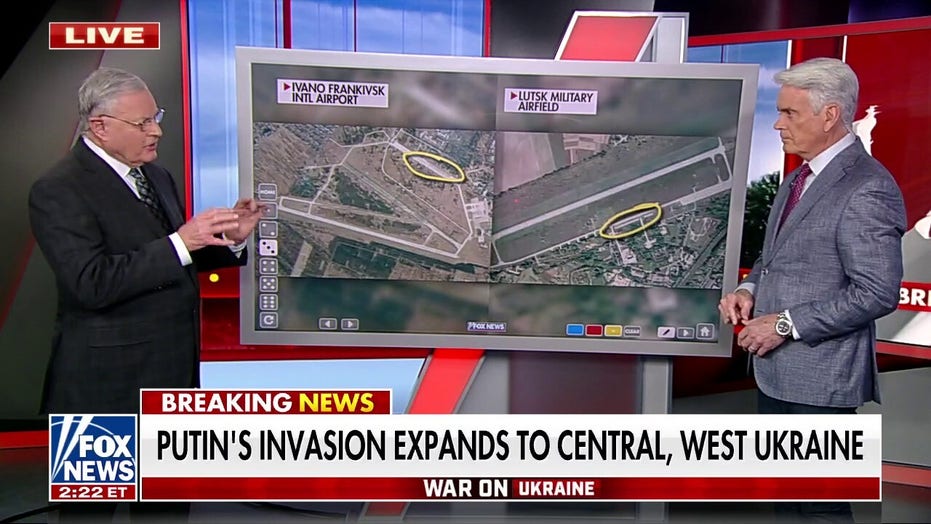 Putin's reaching a point where he's 'truly going to be a war criminal': Kellogg
Fox News contributor Lt. Gen. Keith Kellogg discusses Russian President Vladimir Putin's escalation of attacks on Ukraine.
Fox News contributor Lt. Gen. Keith Kellogg told "America Reports" Friday that Russian President Vladimir Putin will be considered a war criminal for his actions during the invasion of Ukraine.
GEN. KEANE ON 'FOX & FRIENDS': PUTIN READY TO 'HAMMER' KYIV, TRY TO FORCE ZELENSKYY TO CAPITULATE
LT. GEN. KEITH KELLOGG: Yes, old Soviet tactics of mass artillery. Kyiv is a 2,000-year-old city, with a population of 1.5 million, used to be 3 million, and you saw the scenes earlier. Scenes like this are horrific. Because the artillery he's going to have to bring to bear will be massive, and you'll see a lot of civilians dying. He's now reaching a point of truly being a war criminal. These are things we do not tolerate in society – we shouldn't anymore, and you are going to see it with television. It's going to be very clear: This is the fight, the culminating fight. I think this coming week is going to be critical for the survival of Ukraine if he [Zelenskyy] can hold on, break the back of Putin. Otherwise, you will see the break between, instead of the East and West Germany, maybe an East Ukraine and West Ukraine – unconventional warfare forces the rest of his life. They are not going to quit.
WATCH THE FULL VIDEO BELOW: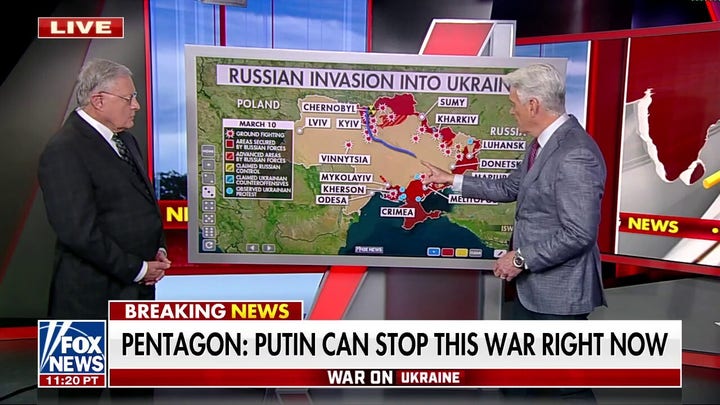 Source: Read Full Article