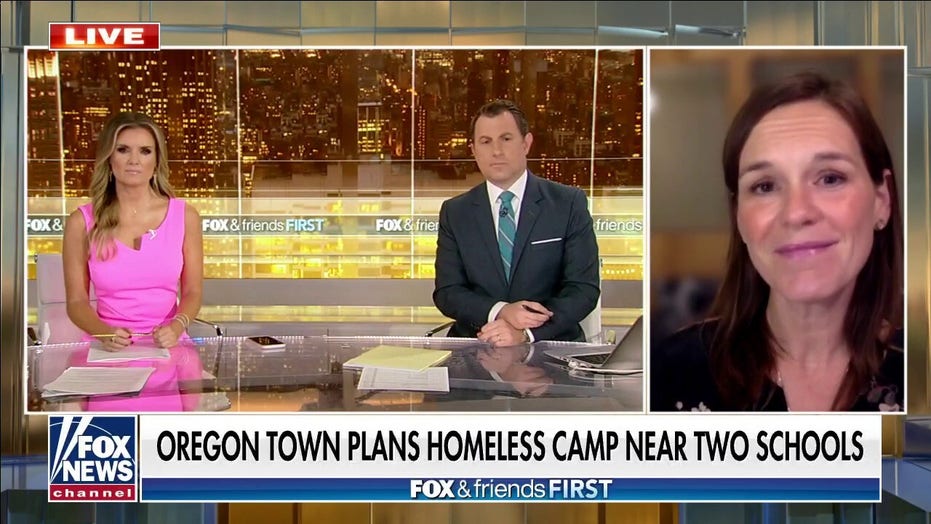 Oregon parents protest over proposed homeless camp near schools
Bear Creek, Ore., mother Julie Connell says her town should not jeopardize 'the needs of our children.'
The Portland City Council voted Wednesday to accept a police reform report that equates tear gas used to control protesters with "chemical weapons," and calls on police not to use heavy protective clothing when confronting unruly demonstrators.
According to the report from the Citizen Review Committee's Crowd Control and Use of Force work group, it is recommended that the Portland Police Bureau "make permanent the existing ban on the use of CS gas by PPB, and extend it to other chemical weapons used for crowd management."
Amid several violent protests last year, officers were forced to deploy CS, one of the most commonly used tear gases, in an attempt to disperse crowds and maintain order. Following those instances, Mayor Ted Wheeler banned the use of tear gas by police.
The report also calls for creation of a plan "to mitigate the risks to public health and the environment in the event of chemical weapons use."
The report also claimed there was an apparent bias in favor of right-wing groups and against protesters of color and the press, and called for mandatory "comprehensive cultural diversity and anti-racism training vetted by members of vulnerable communities."
"The City of Portland agreeing that over 100 days of violence and riots on its streets was the fault of the police is an insulting attempt to shift blame onto the only people in a position to keep Portlanders safe," Stan Pulliam, a Republican gubernatorial candidate in Oregon, told Fox News. "Law Enforcement Officers are already having to quit their jobs in a city that has no regard for the rule of law anymore."
While the city council voted to accept the report, no action was taken on the recommendations.
"Saying that police are responsible for the violence is jumping to the next level of politically insane," Pulliam added.
Fox News reached out to Portland council members and the city's auditor's office for comment but there were no immediate responses.
Source: Read Full Article