video
New York is prioritizing criminals over businesses: Rep. Claudia Tenney
House Ways & Means Committee member Rep. Claudia Tenney slams New York Gov. Kathy Hochul's crime policies and discusses new legislation to redirect IRS funds to the border on 'The Big Money Show.' 
New York City police are telling businesses they should require customers to take off their face masks as a "condition of entry" amid a surge in robberies across the Big Apple.
NYPD Chief of Department Jeffrey Maddrey said during a press conference last week that masks are making it possible for thieves to escape detection on video surveillance, according to local PIX 11.
"People are coming up to our businesses, sometimes with masks, sometimes masks, hoods and latex gloves, and they're being allowed, they're being buzzed in and allowed to enter the store and we have a robbery," Maddrey said.
"We are asking the businesses to make this a condition of entry, that people when they come in, they show their face, they should identify themselves," the department chief continued.
NYC MAYOR ERIC ADAMS STILL BURDENED BY CRIME ONE YEAR IN OFFICE, DESPITE DROP IN MURDERS AND SHOOTINGS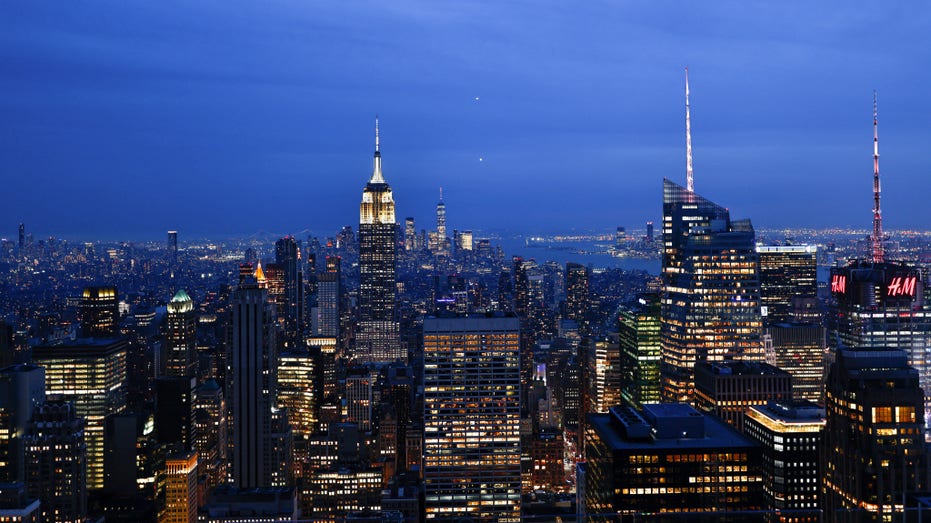 The NYPD recently urged business owners to make unmasking a condition of entry for customers amid a spike in robberies. (Fox News Photo/Joshua Comins / Fox News)

Most businesses in the city wouldn't allow masked customers before the pandemic, Maddrey noted.

"We need our businesses to be proactive and do their due diligence. We need to make sure people are identifying themselves," Maddrey said.

Francisco Marte, a bodega owner in the Bronx who spoke to local WABC-TV, said he fears the unmasking guidance from the NYPD could lead to confrontations with customers who want to stay masked because of COVID-19.

NEW YORK CITY 'STRONGLY' URGES MASKS AMID 'HIGH LEVELS' OF COVID, FLU, RSV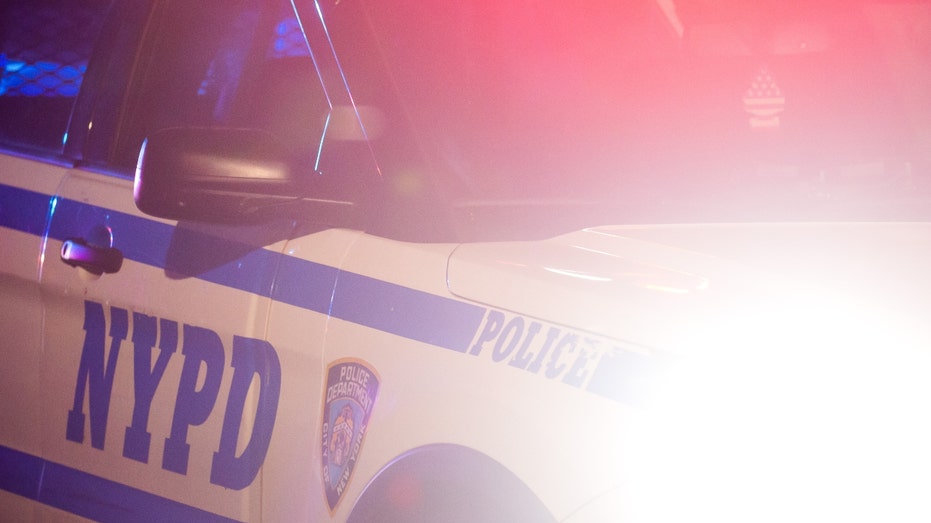 A New York Police Department vehicle (Michael Nagle/Bloomberg via Getty Images / Getty Images)

"That would be great if everyone come with their face up so the camera can see, we all can see. But we cannot force them to take off their mask," said Marte, who has reportedly been shot three times.

Marte is installing facial recognition in his video surveillance system, according to the outlet.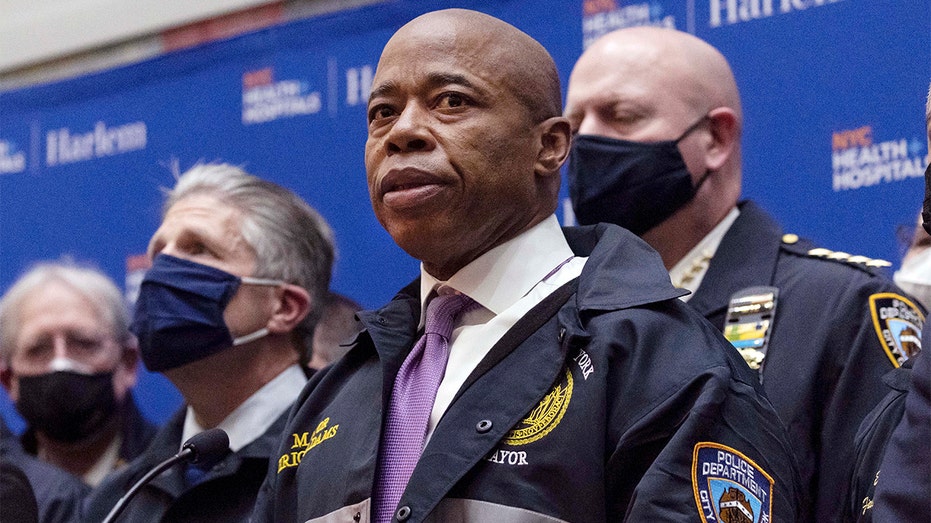 Mayor Eric Adams has recently touted a decrease in shootings and murders in New York City, though robberies have increased compared to 2021. (AP Photo/Yuki Iwamura File / AP Newsroom)

"They have to try to do something to try to bring the crime down because it's out of control," grocery store patron Norma Jean told WABC. "I don't remember it being this bold and in your face."

CLICK HERE TO GET THE FOX NEWS APP

Mayor Eric Adams, a Democrat, recently touted that shootings had decreased 17% in 2022 and murders fell 11% when compared to 2021 data. However, as those violent crimes fell, robberies, burglaries, felony assault, grand larceny and other crimes continued in the city, marking an increase of such crimes by 22% compared to 2021.

Source: Read Full Article