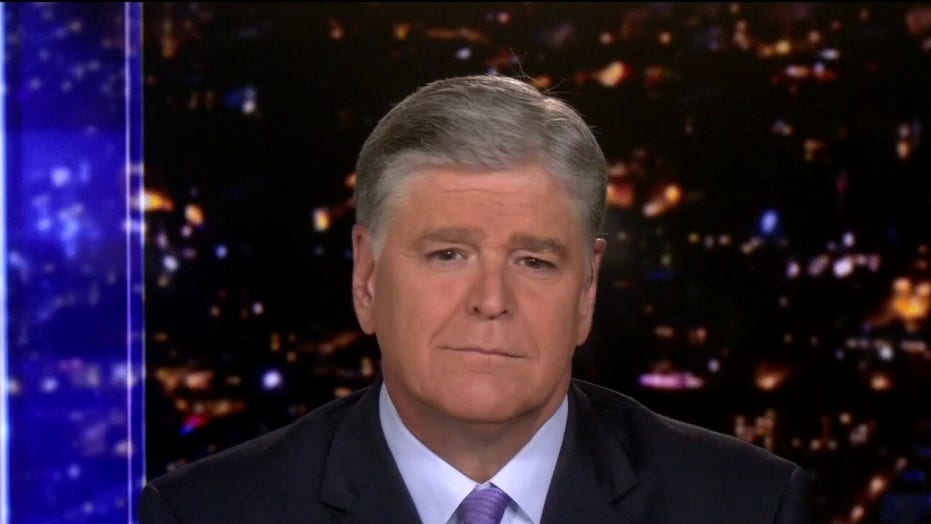 Hannity: Trump NBC town hall turned into 'political debate'
Sean Hannity breaks down president's NBC town hall moderated by 'Today' host Savannah Guthrie
The hostile NBC town hall that President Trump attended on Thursday had a moment of levity after one of the attendees paid the president a compliment. 
Paulette Dale, who was described by moderator Savannah Guthrie as a "registered Republican" who voted for Hillary Clinton in 2016 and was "leaning" towards voting for Joe Biden, had prepared to ask the president about his immigration stance, but not before she admired his smile. 
"Good evening, Mr. President," Dale began. "I have to say- you have a great smile."
CRITICS PANS NBC TOWN HALL, SAVANNAH GUTHRIE FOR 'DEBATING' TRUMP, ABC FOR GIVING 'SOFTBALLS' TO BIDEN
"Thank you, thank you," Trump grinned with a chuckle, which sparked a round of applause from the other attendees. 
"He does!" Dale doubled down. "You're so handsome when you smile."
CLICK HERE TO GET THE FOX NEWS APP
While Trump received a warm reception from Dale, he had an icy exchange with Guthrie throughout the evening, particularly in the first portion of the town hall, which many critics described as a "debate" between the president and the moderator. 
Source: Read Full Article