video
Rep. Kevin Hern: Biden wants to do 'nothing' about government spending
Oklahoma Rep. Kevin Hern shares his takeaways from President Biden's State of the Union speech on 'The Evening Edit.'
Federal lawmakers rallied with representatives from the nation's largest government employee union on Capitol Hill Tuesday to push for a raise for public sector workers.
Several Democrats and Rep. Brian Fitzpatrick, R-Pa., joined activists with the American Federation of Government Employees (AFGE) on Tuesday to demand that Congress pass legislation to give federal workers an 8.7% pay increase.
"When we are united, we are strong. When we organize, we win," Sen. Cory Booker, D-N.J., said at the rally. "The government workers must have 8.7%." 
WASHINGTON MAYOR URGES BIDEN TO BRING FEDERAL WORKERS BACK INTO OFFICES OR CREATE AFFORDABLE HOUSING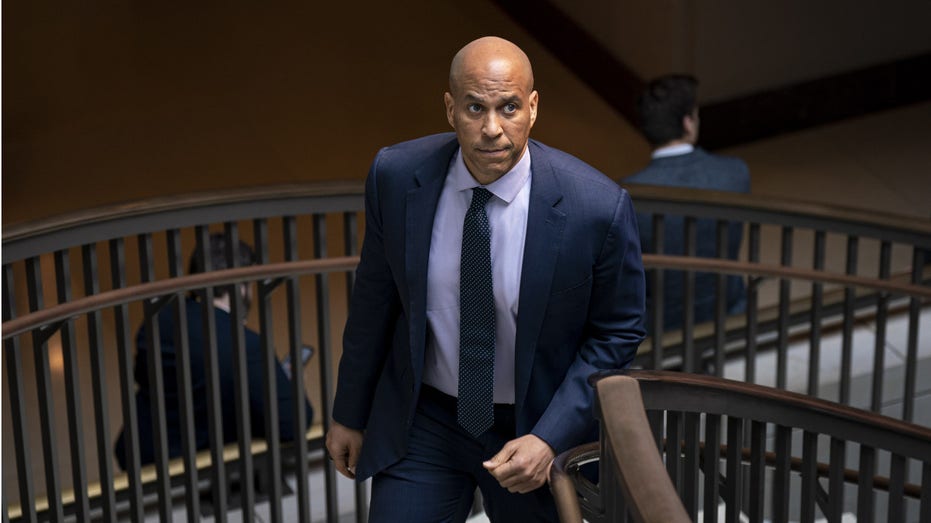 Senator Cory Booker, a Democrat from New Jersey, on Capitol Hill in Washington, DC, US, on Thursday, Feb. 9, 2023. (Al Drago/Bloomberg via Getty Images)

Booker and the others have thrown their support behind the Federal Adjustment of Income Rates (FAIR) Act, reintroduced this year by Rep. Gerry Connolly, D-Va., and Sen. Brian Schatz, D-Hawaii. The bill would give federal workers a 4.7% across-the-board pay raise and an average 4% locality pay increase.  

"We've got to stop calling, by the way what I just did, which is a pay increase, which it is not. It's fair pay," said Fitzpatrick, one of only a handful of Republican lawmakers supporting the legislation.

KARINE JEAN-PIERRE SAYS BIDEN'S 'ECONOMIC PLAN IS WORKING' DESPITE HOUSEHOLD INCOME DROP, STUBBORN INFLATION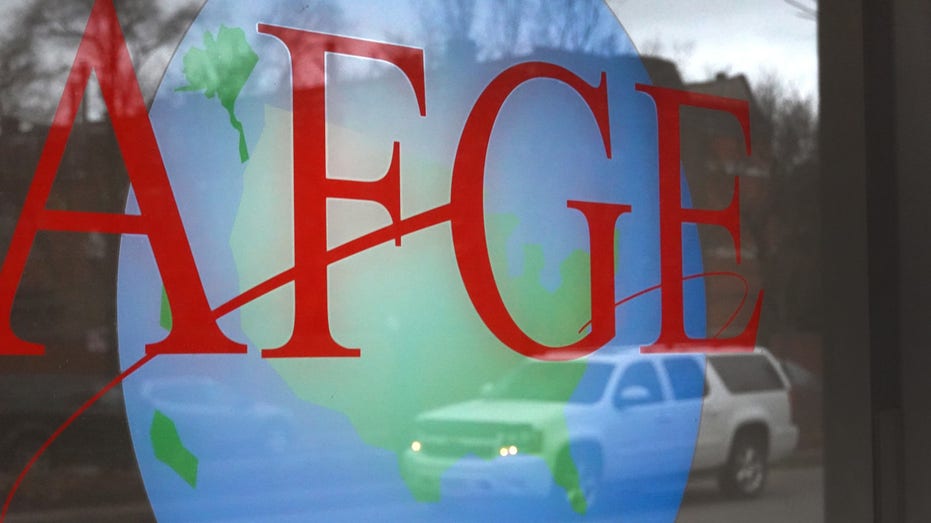 A sign is painted on the window of the American Federation of Government Employees offices on Jan. 20, 2023, in Chicago. (Scott Olson/Getty Images)

Fitzpatrick said the bill is fair compensation for "lost wages" incurred by recent government shutdowns, pay freezes and COVID-19-related shutdowns, The Hill reported. 

"That shouldn't be a hard issue for anybody to get behind," Fitzpatrick said.

BIDEN'S IRS SLAMMED OVER PLAN TO DIP INTO TIP JARS: 'ALREADY STRUGGLING TO SURVIVE'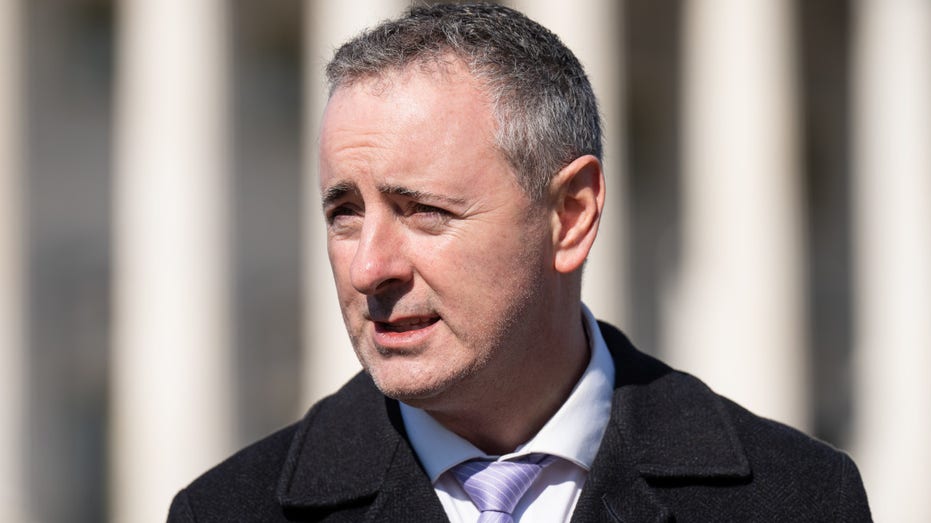 Rep. Brian Fitzpatrick, R-Pa., was endorsed for re-election in 2022 by the American Federation of Government Employees (AFGE). (Bill Clark/CQ-Roll Call, Inc via Getty Images / Getty Images)

The FAIR Act is a top priority for AFGE, which represents 700,000 federal workers. 

"The latest report of the Federal Salary Council shows that federal worker pay lags behind the private sector by over 23% – making it difficult for agencies to recruit, hire, and retain top talent and hurting the quality of services Americans receive," union President Everett Kelley said in January when the FAIR Act was reintroduced.

"The 8.7% pay increase included in the FAIR Act will not only reward federal employees' hard work and help them keep pace with inflation, but it will also help government agencies remain competitive and deliver high-quality services to the American public. We wholeheartedly endorse this legislation," Kelley added.

READ MORE FROM FOX BUSINESS

Prospects for the bill's passage remain dim, however, with Republicans in control of the House of Representatives. Previous versions of the bill have failed to gain traction even with Democrats in full control of government for the previous two years, and most Republicans are loath to increase government spending as the nation faces $31 trillion in debt. 

Source: Read Full Article