video
Whole Foods to stop selling Maine lobsters over risk to endangered whales
Lobster expert Annie Tselikis weighs in on Whole Foods' decision to stop selling Maine lobsters and how that could affect Maine's economy on 'The Evening Edit.'
A federal judge has dismissed a lawsuit brought against Whole Foods by three former employees who alleged the Amazon-owned grocery chain unlawfully fired them for wearing Black Lives Matter masks.
Massachusetts District Judge Allison Burroughs, an Obama appointee, granted summary judgment in favor of Whole Foods on Monday, finding there was no evidence Whole Foods used its dress code policy as a pretext to discriminate against the three fired employees.
"This holding is not about the importance of the Black Lives Matter message, the value of Plaintiffs' advocacy in wearing the masks, the valor of their speaking out against what they perceived to be discrimination in their workplace, or the quality of Whole Foods' decision-making," Burroughs wrote in a 28-page opinion. 
"It is about whether the record can support three retaliation claims under Title VII," the judge continued. "Here, the Court finds that no reasonable jury could conclude by a preponderance of the evidence that Whole Foods' reasons for Plaintiffs' terminations were pretextual and motivated by discriminatory animus." 
APPEALS COURT REJECTS WHOLE FOODS WORKERS' DISCRIMINATION CLAIM OVER DRESS CODE CRACKDOWN DURING BLM PROTESTS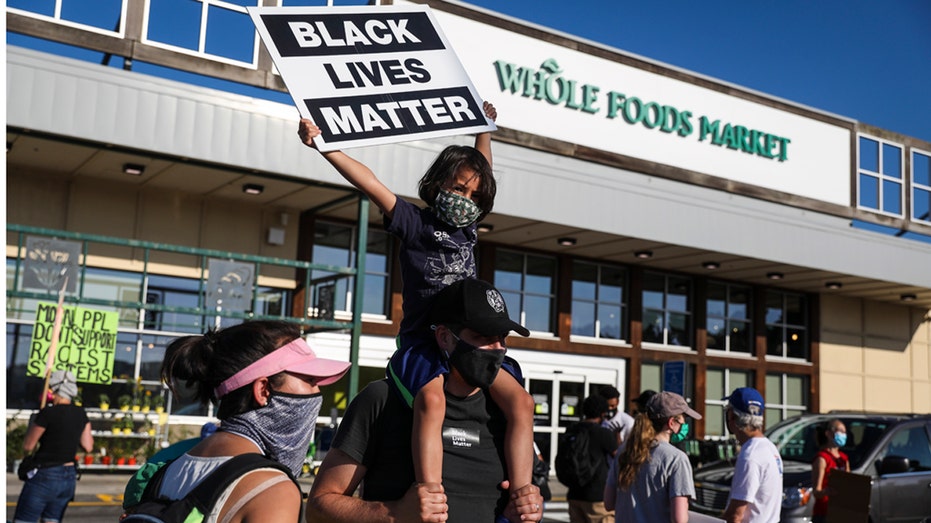 A child holds a Black Lives Matter sign in front of Whole Foods Market while supporting workers who walked out in solidarity after getting dismissed for wearing Black Lives Matter face masks in Cambridge, Massachusetts, on July 18, 2020. (Erin Clark/The Boston Globe via Getty Images / Getty Images)
Ticker
Security
Last
Change
Change %
AMZN
AMAZON.COM INC.
97.52
+0.27
+0.28%
Whole Foods faced walkouts and protests in 2020 for forbidding workers to wear masks with Black Lives Matter written on them in the aftermath of George Floyd's murder at the hands of Minneapolis police officer Derek Chauvin. 

The three employees represented in the lawsuit sued after they were fired for violating the dress code policy. 

Burroughs had previously tossed out all but one of the employees' retaliation claims against Whole Foods in a ruling that was upheld on appeal. The remaining claim, brought by an employee of a Whole Foods store in Cambridge, Massachusetts, was dismissed in Monday's summary judgment. 

"The record, at most, reflects a series of arguably ill-advised business decisions by Whole Foods in light of Plaintiffs' dress code violations and the message they sought to display, but it is not one from which a jury could conclude that Whole Foods' legitimate reasons for firing them were 'shams' concocted to punish them for protesting its strict enforcement of the dress code," Burroughs wrote.

WHOLE FOODS DEFENDS PROHIBITING EMPLOYEES FROM WEARING MASKS WITH SLOGANS INCLUDING 'BLACK LVIES MATTER'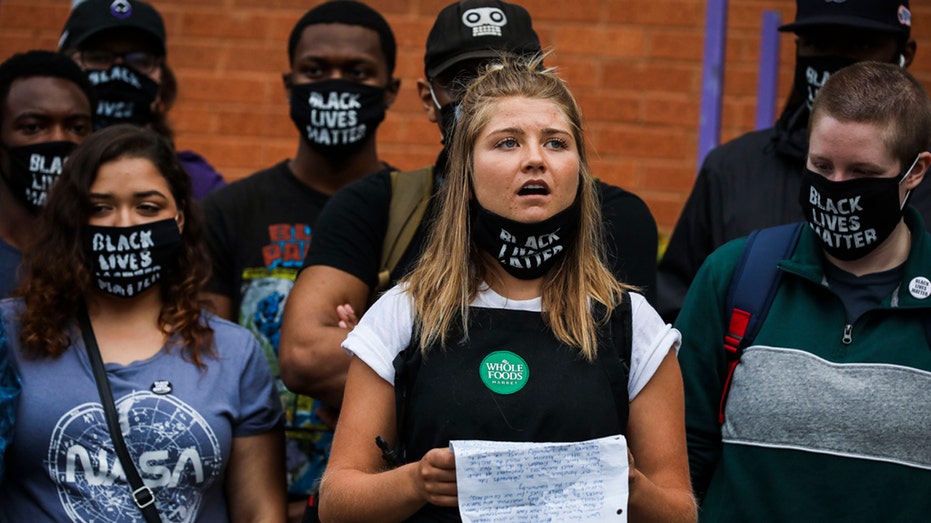 Savannah Kinzer reads employee demands during a protest in Cambridge, Massachusetts, June 30, 2020. She and over 20 other Whole Foods employees were dismissed after wearing Black Lives Matter face masks to work. (Erin Clark/The Boston Globe via Getty Images / Getty Images)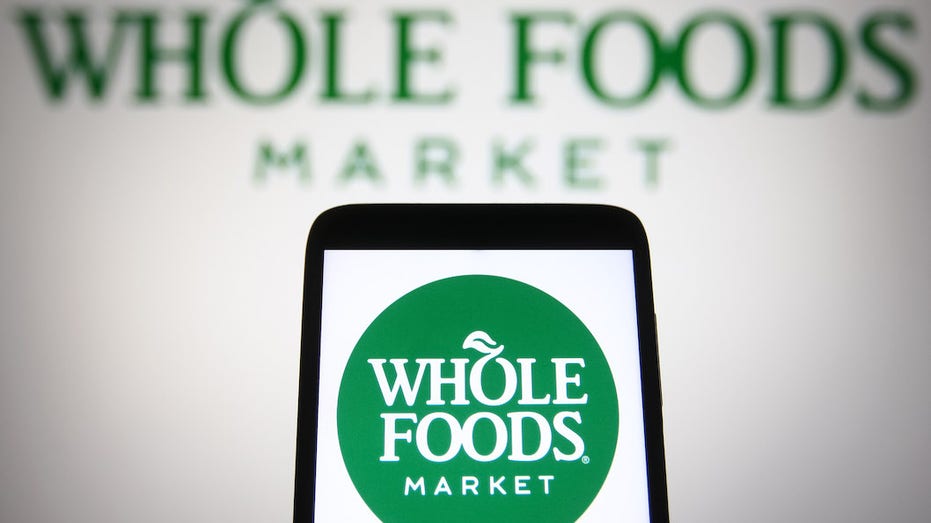 Amazon has announced that it will shutter six of its 530 Whole Foods Market locations in the United States. (Photo Illustration by Pavlo Gonchar/SOPA Images/LightRocket via Getty Images / Getty Images)

WHOLE FOODS SLAMMED OVER MAINE LOBSTER BAN: IT 'HURTS' FISHING FAMILIES

She further ruled that the plaintiffs had failed to show how a similarly situated employee who had violated the dress code policy was treated differently than the employees fired for wearing BLM masks. 

"The evidence demonstrates only that Whole Foods did not strenuously enforce the dress code policy until mid-2020, and that when it increased enforcement, it did so uniformly," the judge found. 

National Labor Relations Board prosecutors last year accused Whole Foods of violating U.S. labor law by allegedly punishing workers who wore BLM masks in 2020, but the company has insisted it was simply sticking to its dress code, mandatory for all employees.

"Our dress code policy does not single out any one message or slogan," a Whole Foods spokesperson told FOX Business. "It is designed to create a workplace and shopping experience focused entirely on excellent service and high quality food."

Whole Foods returned fire at the NLRB, accusing the regulatory body of attempting to "compel employer speech" by pursuing legal action.

"We do not believe we should compromise that experience by introducing any messages on uniforms, regardless of the content, that shift the focus away from our mission," Whole Foods said.
READ THE COURT'S SUMMARY JUDGMENT. APP USERS: CLICK HERE
FOX Business' Peter Aitken contributed to this report.

Source: Read Full Article