video
Stock market ignoring everything Powell said in first 6 weeks of year: Riggs
"The Big Money Show" co-host Taylor Riggs provides insight on investing in the stock market on "Making Money."
The Federal Reserve's back-to-back interest rate hikes are expected to play a significant role in today's Senate hearing with its chairman, Jerome Powell, according to early excerpts of Banking Committee Chair Sherrod Brown's opening statement.
"[R]aising interest rates certainly won't stop big corporations from exploiting all of these crises to jack up prices far beyond the increase in their costs," the Ohio Democrat will say, according to the text obtained by Fox News Digital.
Powell, who has served under both the Trump and Biden administrations, is coming to Capitol Hill to testify about the Fed's semiannual monetary policy report – which suggested a dim outlook for consumer spending trends and the national labor force.
Powell's Fed has enacted eight consecutive interest rate hikes in a bid to cool down an economy that's been running hot for much of President Joe Biden's first term.
Brown is expected to press Powell on those increases while simultaneously pointing out the record profits enjoyed by most corporations – even despite periods of decades-high inflation.
IRS ACCUSED OF USING 'RACIAL EQUITY' FOR AUDITS TARGETING WHITE, ASIAN TAXPAYERS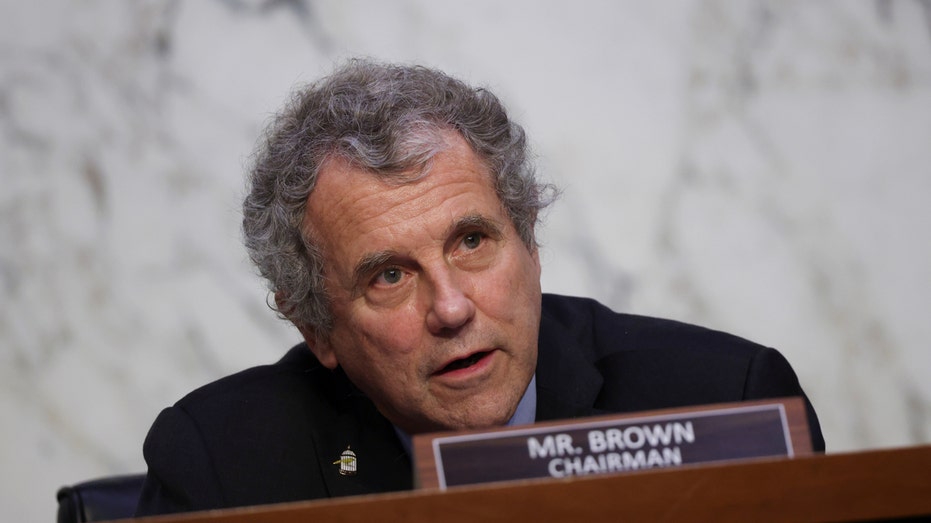 Sherrod Brown is chairman of the Senate Banking Committee. (Kevin Dietsch / Pool via Reuters / File / Reuters Photos)

"Last year, corporate profits hit a record high. Corporate PR chiefs assure us that these corporations just had to raise prices. Their costs are going up, the workers just want to be paid too much, they have no other choice, they tell us. Yet when you look at their profits and their executive salaries and their stock buyback plans, it sure doesn't look like corporations have exhausted every available alternative," the chairman will say.

Excerpts also show he'll commiserate with everyday Americans struggling with the burden of high prices. The most recent inflation data shows the consumer price index rose by 6.4% from the year prior – higher than economists expected.

"Prices are still too high across many parts of the economy. And we all know who feels it the most when the cost of groceries and rent and gas goes up – it's not the economic pundits who lecture us about discipline and stability," Brown will say.

IRS ACCUSED OF USING 'RACIAL EQUITY' FOR AUDITS TARGETING WHITE, ASIAN TAXPAYERS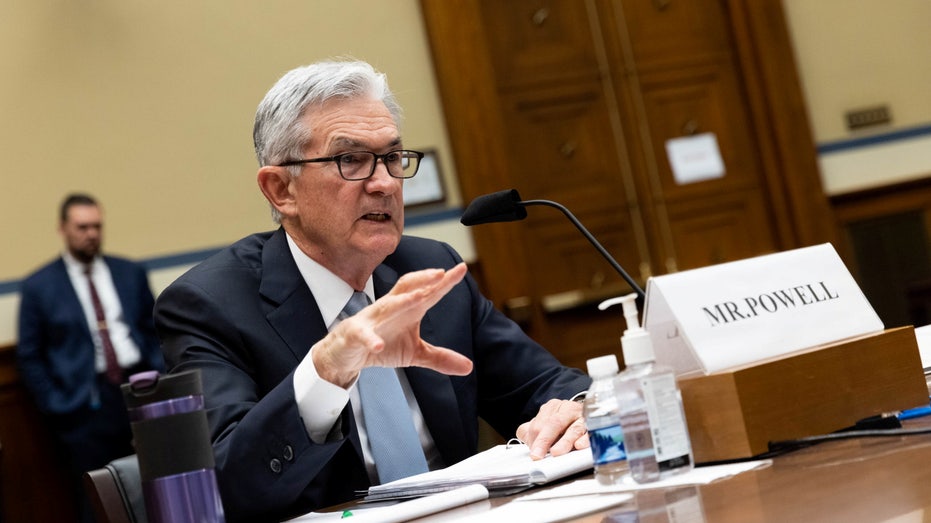 Federal Reserve Chair Jerome Powell is testifying before the Senate on Tuesday and the House on Wednesday. (Graeme Jennings / Pool via Reuters / File)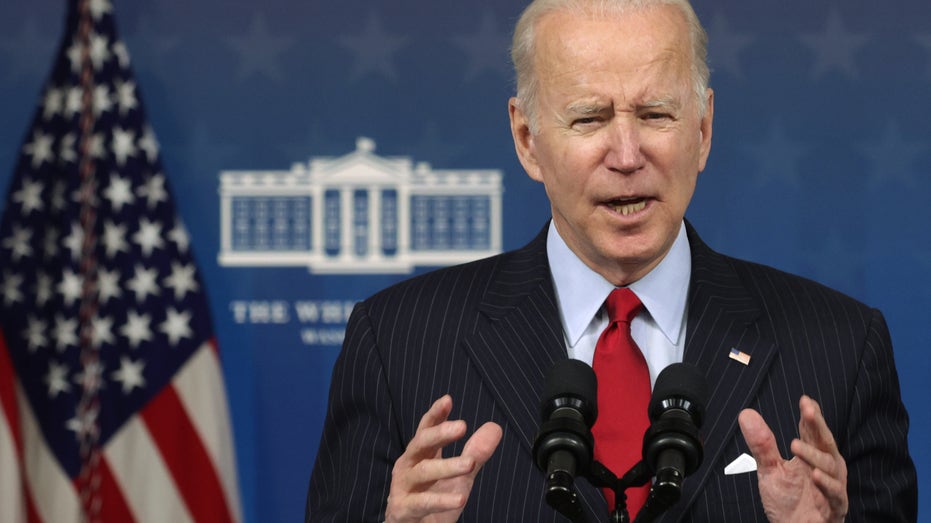 Under Powell, the Federal Reserve has raised interest rates eight times in a bid to slow the inflation that's plagued much of President Biden's term.

GET FOX BUSINESS ON THE GO BY CLICKING HERE

"It's the people working hourly jobs to make ends meet. It's seniors on fixed incomes and Social Security. It's everyone who gets their income from a paycheck each month – not an investment portfolio. It's also those same Americans who stand to lose the most if the Fed's actions to curb inflation go too far."

He'll also call on Powell to explore other avenues for cooling inflation other than hiking rates.

"Of course there are times when the Fed must act. We cannot allow inflation to become entrenched. We've seen encouraging signs that isn't happening. And there are other ways we can bring prices down. Instead of lowering demand – again, making people poorer, laying people off, denying workers raises – we can speed up and strengthen our supply chains. We can bring critical manufacturing industries back to the U.S. We can rebuild our infrastructure," Brown's opening statement reads.

Source: Read Full Article