video
Biden's student loan handout is on the backs of taxpayers: Rep. Virginia Foxx
North Carolina Republican Rep. Virginia Foxx gives her take on the state of education under President Biden on 'Kudlow.'
The Biden administration's push to provide a handout to millions of student loan borrowers has overshadowed an employer-aided repayment option that was enacted with broad bipartisan support.
The Employer Participation in Repayment Act, which was first introduced by Sens. Mark Warner (D-Va.) and John Thune (R-S.D.) in 2016, broadens the tax exemption that allows employers to provide up to $5,250 for tuition assistance for employees to also cover payments on qualified student loans to either an employee or their lender. It was first enacted in 2020 as part of the CARES Act early in the pandemic and was extended through 2025 the following year under an omnibus appropriations bill. Though it never received a standalone vote, it had the bipartisan backing of 64 cosponsors in the Senate and 271 in the House at the time of its initial enactment.
While the law offers a bipartisan, public-private solution to the roughly $1.7 trillion in student loan debt held by 44 million Americans, it has struggled to gain traction among employers due to the lingering uncertainty over the legal fate of President Joe Biden's handout plan – which would cancel $10,000 to $20,000 in student loan debt for most borrowers with federal loans – and by the ongoing pause on repayments.
BIDEN'S NEW STUDENT LOAN REPAYMENT PLAN WOULD COST BILLIONS MORE THAN WHITE HOUSE PROJECTED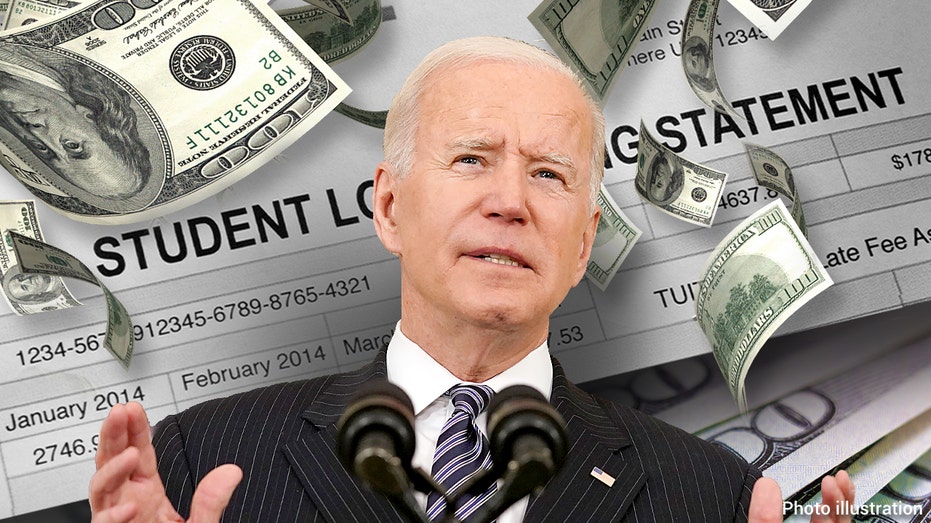 Lingering uncertainty over the legal fate of President Biden's student loan handout plan has overshadowed a bipartisan law letting employers make tax advantaged payments on their employees' student loan debt. (Reuters / Reuters Photos)

Craig Copeland, the director of wealth benefits research at the Employee Benefit Research Institute (EBRI), told FOX Business, "It was anticipated that there would be growth in these programs given the tax changes under this legislation. However, we have not seen a significant uptick in these programs since this legislation became law."

"The focus since COVID has been more toward emergency savings, and with payments for student loans being suspended, there was less demand for these programs. The sun-setting of the provision also caused some employers to not start a program," he added.

EBRI has produced a annual Financial Wellbeing Employer Survey for the last five years, and the most recent edition released in October 2022 found that about a quarter of employers surveyed are interested in providing benefits that help employees pay off their student loan debt. Despite the interest, there hasn't been a significant increase in the number of employers offering student loan debt repayment benefits since the Employer Participation in Repayment Act was first enacted and later extended.

NEW BIDEN STUDENT LOAN RULES: WHAT TO KNOW
FILE: The U.S. Supreme Court building is shown, May 4, 2022, in Washington. – The Supreme Court is scheduled to hear arguments on President Biden's student debt handout on February 28, 2023. (AP Photo/Alex Brandon, File / AP Newsroom)

"I think it will take some resolution on the student loan debt issues to see a major increase in the number of employers offering these benefits, as employers do not want to design programs that could become obsolete, not in demand, or don't match the challenges their employees are facing," Copeland explained.

There will likely be some clarity in the near future as the Supreme Court will hear arguments on Biden's student debt handout on February 28th, with a ruling expected before its current term ends in late June. The repayment pause remains in effect until 60 days after the Supreme Court ruling is released or 60 days after June 30th – whichever occurs first. In the meantime, the repayment pause costs American taxpayers an estimated $5 billion per month according the nonpartisan Committee for a Responsible Federal Budget.

BIDEN'S STUDENT LOAN REPAYMENT PAUSE MAY COST ANOTHER $40 BILLION: CRFB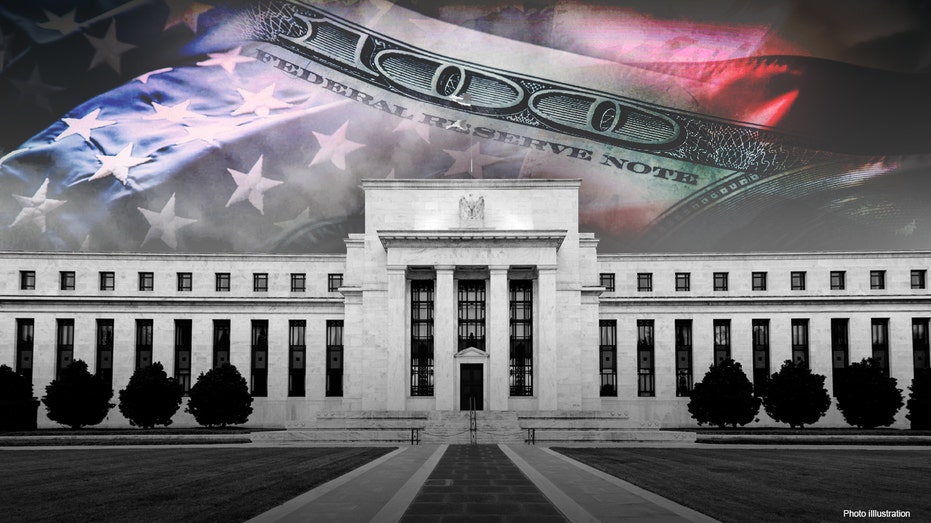 The Federal Reserve building with money in the background. – The pause on student loan repayments costs taxpayers an estimated $5 billion per month. (Getty Images / istock / Getty Images)
Senate sponsors respond
Sen. Mark Warner (D-Va.) told FOX Business, "The student debt crisis requires creative solutions, especially amid legal uncertainty. The Employer Participation in Repayment Act is a strong, bipartisan solution, and it's passed and ready to go to incentivize companies to help pay down the debts of young employees." 

"I'm working with partners to secure buy-in from more companies nationally and to get better reporting on the efficacy of this program," Warner added. "I look forward to continuing to work towards maximizing the benefits of this law to help folks struggling with their student debt." 

GET FOX BUSINESS ON THE GO BY CLICKING HERE

Sen. John Thune (R-S.D.) said in a statement to FOX Business that the Biden administration's push to hand out student debt cancellation is misguided and should instead emphasize bipartisan policies like the Employer Participation in Repayment Act: "Rather than pursuing a partisan, budget-busting student loan bailout that does absolutely nothing to reduce costs or incentivize graduates to pursue careers, we should focus on bipartisan, pro-growth policies like the one Sen. Warner and I had signed into law in 2020."

"Not only does our bill give young career seekers additional tools to help overcome the burden of student loan debt, but it empowers employers to attract future talent. This is a win-win for graduates and employers, and it's an example of responsibly easing the student loan debt burden without leaving American taxpayers on the hook for hundreds of billions of dollars in political payouts," Thune added. "I hope more employers take advantage of this program, and I look forward to working with my colleagues in Congress to find ways to actually make college more affordable and create more opportunities for future employees."

Source: Read Full Article