video
Biden's defense budget proposal 'a little surprising,' says Kash Patel
Former chief of staff at the Department of Defense Kash Patel breaks down President Biden's proposal for an $886 billion defense budget.
Republican lawmakers are criticizing the Biden administration's budget proposal for the Pentagon as being too small to account for the effects of persistent inflation as the military looks to counter national security threats posed by China and Russia.
President Joe Biden's budget proposal included an overall $886 billion for national security programs including $842 billion for the Dept. of Defense (DOD) in fiscal year (FY) 2024, an increase of 3.2% or $26 billion over the $816 billion enacted for the DOD in FY2023. Pentagon deputy press secretary Kathleen Hicks touted the budget proposal in a press briefing as being "the largest defense budget request in nominal terms that the United States has ever put forward" and added that it's "also the most strategy-aligned budget in history."
However, that 3.2% increase falls short of inflation, which remains at 6% year-over-year based on the latest inflation reading from the Bureau of Labor Statistics released Tuesday. That means in real terms, the president's budget proposal would see the Pentagon's purchasing power decline by 2.8% relative to last year based on current inflation. While it's unclear what will happen with inflation between now and when FY2024 begins this October, key Republicans in Congress have called Biden's defense budget proposal insufficient.
PENTAGON ANNOUNCES LARGEST-EVER DEFENSE BUDGET REQUEST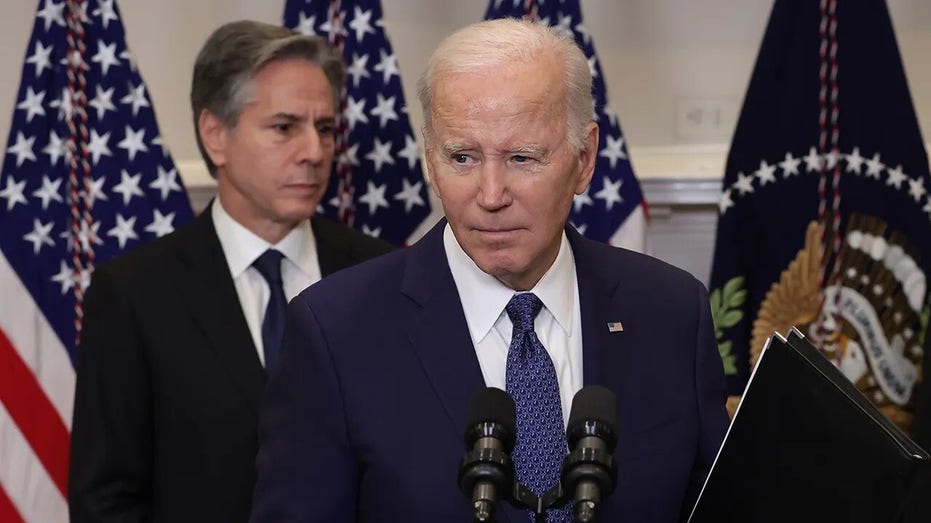 President Joe Biden's budget proposal for the Dept. of Defense includes a 3.2% increase that would be outpaced by inflation, which remained elevated at 6% year-over-year in the February reading released Tuesday. (Fox News)

"President Biden's defense budget remains woefully inadequate for this dangerous moment," Senate Armed Services Committee Ranking Member Roger Wicker (R-Miss.) said in a tweet. "At minimum, we need to pursue growth above inflation if we want to deter the Chinese Communist Party for the long haul."

Wicker has called for the Pentagon budget to grow at a rate of 5% above inflation. For the Department of Defense budget to grow from last year's $816 billion and merely keep pace with the current level of 6% inflation, Congress would have to provide nearly $865 billion in funding. Growing the defense budget at 5% above inflation would require just under $906 billion.

CHINA ECONOMIC ESPIONAGE 'TOP THREAT' TO US COMMERCIAL, MILITARY SECRETS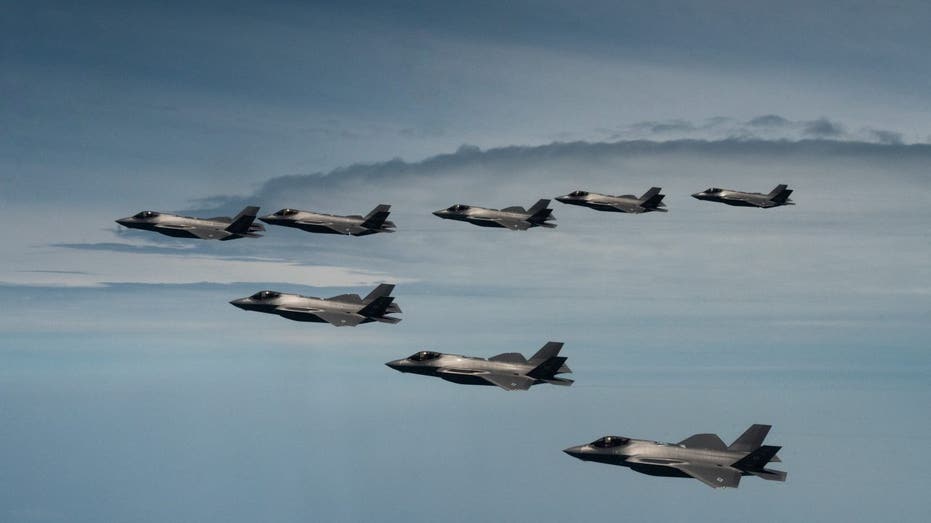 U.S. Air Force F-35 Lightning IIs fly side by side with Republic of Korea Air Force F-35s as part of a bilateral exercise over the Yellow Sea, Republic of Korea, July 12, 2022.  (U.S. Air Force/Senior Airman Trevor Gordnier/Handout via REUTERS / Reuters Photos)

House Armed Services Committee Chairman Mike Rogers (R-Ala.) said of Biden's budget proposal, "A budget that proposes to increase non-defense spending at more than twice the rate of defense is absurd. The president's incredibly misplaced priorities send all the wrong messages to our adversaries."

Presidential budget proposals are non-binding and are rarely enacted by Congress in their totality. They primarily serve as tools for messaging political priorities and laying down a marker for negotiations with Congress on spending. 

GET FOX BUSINESS ON THE GO BY CLICKING HERE

Given Republicans' opposition to Biden's defense budget proposal, it will likely spur negotiations toward a bipartisan compromise on the annual National Defense Authorization Act (NDAA) — which outlines the defense budget and sets policies — and the subsequent appropriations package that provides actual funding to the Pentagon.

Fox Business' Anders Hagstrom contributed to this report.

Source: Read Full Article