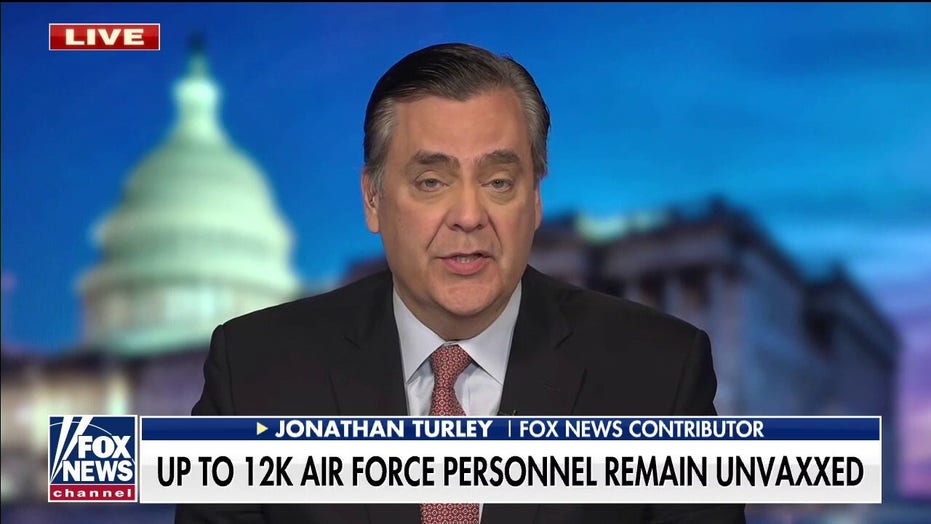 12,000 Air Force personnel remain unvaccinated
Fox News contributor Jonathan Turley discussed the vaccine mandate, which allows for 'limited exceptions' as the deadline looms.
The U.S. Air Force removed 23 recruits from boot camp last week after they refused to get the COVID-19 vaccine ahead of the Nov. 2 deadline, defense officials confirmed to Fox News.
According to Pentagon officials, there is no military-wide punishment for those who refuse the vaccine, and each service must decide how to handle those situations. The deadline for active-duty members in the Navy to receive the vaccine is Nov. 28, with the Army's being set at Dec. 15.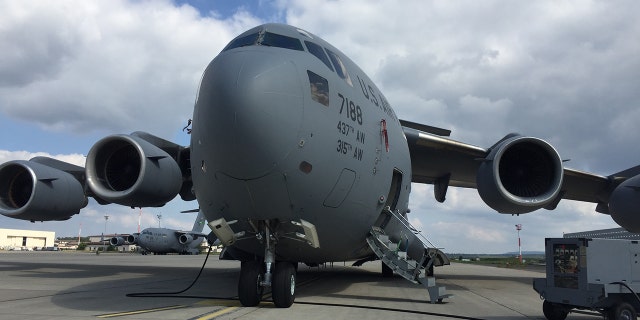 The military C-17 transport planes bring in refugees to Ramstein direct from Kabul and via other bases like Doha Qatar.
(Greg Palkot)
"The secretary's been very clear with the leaders of the military departments that he wants them to execute the mandate with a sense of compassion and understanding," John Kirby, the Pentagon press secretary, said Monday.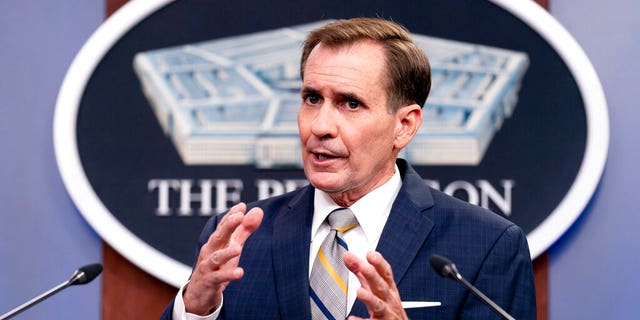 Pentagon spokesman John Kirby speaks during a briefing at the Pentagon in Washington, Thursday, Aug. 12, 2021. (AP Photo/Andrew Harnik)
Kirby also said military "leaders have a range of tools available to them to help troops make the right decisions for themselves, for their units, for their families, short of using the Uniform Code of Military Justice – therefore, short of punitive measures."
After the nearly two dozen recruits were kicked out of Air Force boot camp, officials say individuals must now be vaccinated first to join the branch.
There are about 12,000 active-duty airmen who remain unvaccinated out of 326,000 in the Air Force's active-duty component. That's roughly 4% of the Air Force.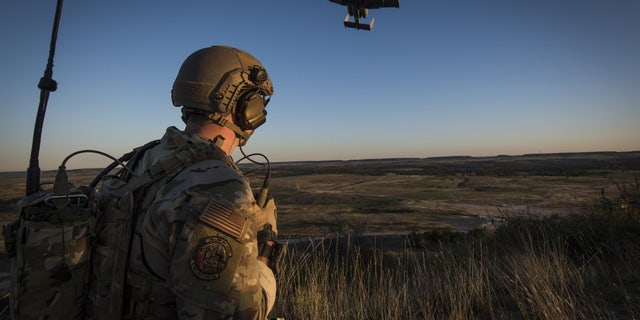 A tactical control party airmen assigned to the 9th Air Support Operations Squadron at Fort Hood, Texas, directs an A-10 Thunderbolt II aircraft during a close-air-support exercise on Oct. 30, 2020.
(U.S. Air Force photo by Master Sgt. JT May III)
There have been six COVID-19 deaths in the Air Force since the beginning of the pandemic. Last year, over 100 active-duty airmen died of suicide. So far this year, nearly 30 have died from suicide, according to the Pentagon.
Last week, the U.S. Army launched an investigation into reports that three people were accidentally given the coronavirus vaccine at a Washington state military base.
Source: Read Full Article