video
President Biden touts potential of electric cars at Detroit Auto Show
Fox News contributor Liz Peek breaks down how the Biden administration is dealing with union strikes, inflation and electric vehicles on 'The Evening Edit.'
The vote count began Wednesday to determine the outcome of runoff elections for leadership at the United Auto Workers (UAW). Regardless of the outcome, a crop of energized reformers are already at the table – and observers are watching closely to see how the UAW's approach may change as the labor union prepares to negotiate fresh contracts with Detroit's Big Three automakers.
After being embroiled by a bribery and embezzlement scandal that landed two former UAW presidents behind bars, members voted in December to replace several leaders with candidates from a reform group, UAW Members United, whose campaign promises are straightforward: "No corruption. No concessions. No tiers."
Dean Kennedy, a 66-year-old Corunna resident who has worked more than 46 years for General Motors as a repair technician at Flint Metal Fabrication, blocks an entrance to the Flint Metal Center, Oct. 17, 2019 in Flint, Michigan. United Auto Workers u (Jake May The Flint Journal via AP, file / AP Newsroom)

The union's leadership shake-up comes at a critical time as it gears up to negotiate with General Motors, Ford Motor Company and Stellantis, whose contracts are up in September. The UAW Members United faction has promised to be more aggressive in its approach.

Six reform candidates have so far been elected to officer positions, and the runoffs will determine whether they can take a majority of seats on the UAW executive board.

BIDEN TO NOMINATE JULIE SU AS NEXT LABOR SECRETARY

The outcome will also determine whether current UAW President Ray Curry will keep his job. Curry was unable to land a majority of the votes in December to secure his position at the top spot, garnering 38.6% of the vote while reform candidate Shawn Fain came in close behind with 38%.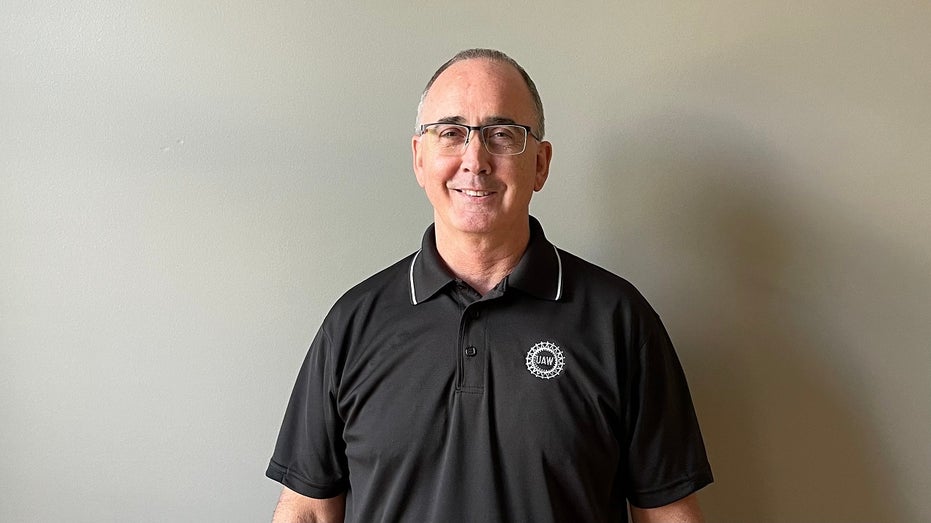 UAW Members United presidential candidate Shawn Fain.

Fain voiced his confidence in UAW Members United candidates on Wednesday.

"UAW members have had enough with concessions and company-friendly leadership," Fain told FOX Business in a statement. "After a decade of big profits for the Detroit automakers, we are coming for our fair share whether the companies like it or not. The automakers can expect a much more proactive approach from a new administration." 

GM CUTTING HUNDREDS OF JOBS TO REDUCE COSTS

Curry's campaign did not respond to FOX Business' request for comment. The UAW said it would offer a statement after the votes are tallied.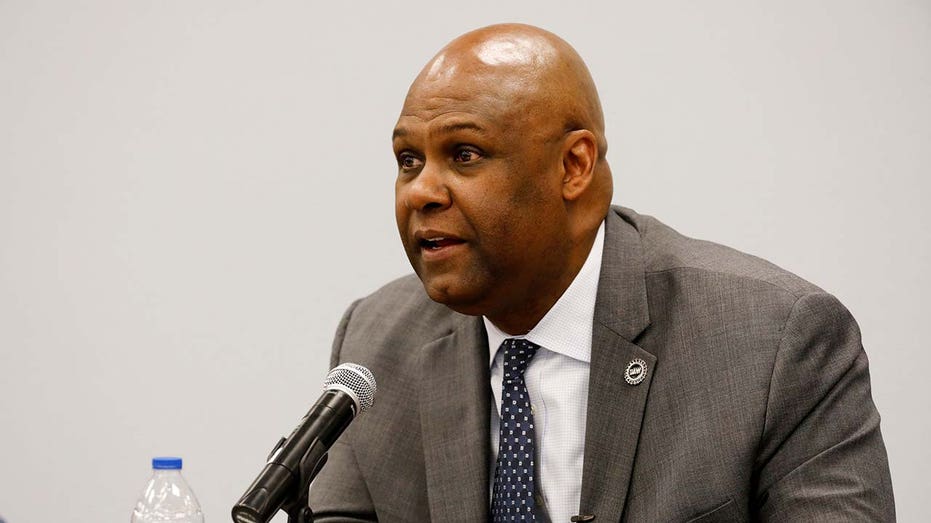 UAW President Ray Curry speaks at a roundtable at UAW Region 1A office in Taylor, Michigan on Nov. 29, 2021. A runoff election this week will determine whether Curry remains at the helm of the union. (Photo by JEFF KOWALSKY/AFP via Getty Images / Getty Images)

Mark Mix, president of National Right to Work, says Curry is seen as part of the old guard, which is likely what sparked the movement behind UAW Members United rallying for change. However, no matter who ultimately wins, the jury is still out on whether the new blood on the union's leadership team will lead to more transparency and accountability than in the past.

"I'm skeptical," Mix told FOX Business, noting that the Teamsters union was under federal oversight for decades due to corruption, and asserting that every time the reform faction was elected on a campaign of transparency and accountability, basically the same thing occurred.

He pointed to lyrics from an old song from The Who, suggesting what UAW members can expect under new leadership, "Meet the old boss, same as the new boss."

GET FOX BUSINESS ON THE GO BY CLICKING HERE

Reuters and the Associated Press contributed to this report.

Source: Read Full Article