video
Big government and taxes won't solve our problems, analyst says
Rep. Anna Paulina Luna, R-Fla., explains why taxation is theft and discusses the White House threatening to veto a bill that would cut billions of dollars from the IRS on 'Kennedy.' 
The exodus from high-tax states accelerated in 2022. 
A growing number of Americans migrated from predominantly blue states with steep taxes like California and New York to red states with lower taxes like Florida and Texas last year, according to a Bank of America analyst note that is based on findings from U.S. Census Bureau data and U-Haul rates.
Although the entire U.S. population as a whole grew by just 0.4% between July 2021 and July 2022, the data underscores major differences in population growth at the state level. 
The South, which has states with some of the lowest individual income taxes in the country, was the fastest-growing region. Its population increased far faster than the national average, jumping by about 1.1% – or roughly 1.4 million people last year – a phenomenon described as the "Sun Belt migration." The region also benefited from about 870,000 Americans who left other parts of the country for warmer climates and lower taxes.
NEW IRS TAX BRACKETS TAKE EFFECT IN 2023, MEANING YOUR PAYCHECK COULD BE BIGGER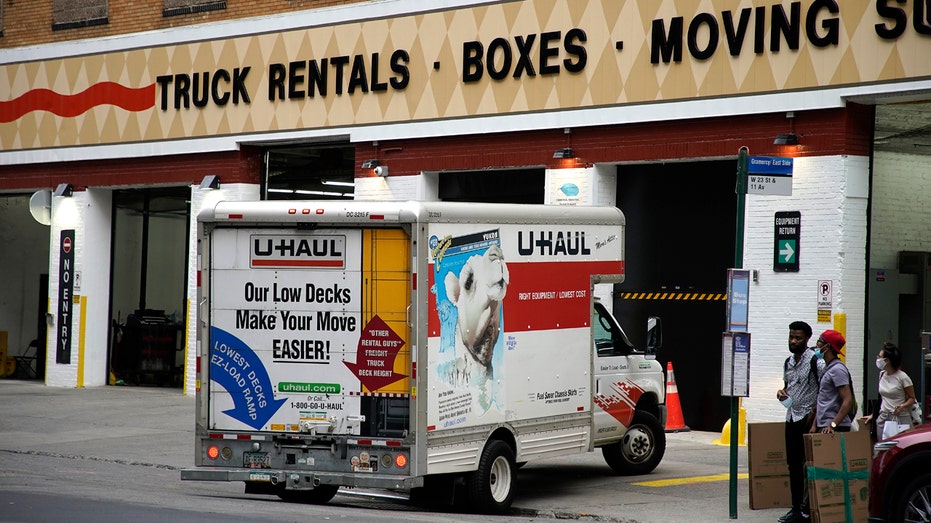 A truck is seen in front of a U-Haul facility on Aug. 31, 2020, in New York City.  (John Lamparski/Getty Images / Getty Images)

By state, Texas, Florida, North Carolina, Georgia, Arizona, South Carolina and Tennessee led the migration growth, according to the analyst note led by Rafe Jadrosich. In total, Florida saw its population grow by 319,000, while Texas saw an increase of 231,000. 

Neither Texas nor Florida have a state income tax.

In total, six states in the top third forgo taxes on wage income, according to a separate analysis from the nonpartisan Tax Foundation, a group that advocates for lower taxes. Florida, Texas, South Dakota, Tennessee and Nevada do not impose an individual income tax, nor does Washington, which taxes capital gains but not income. 

On the other end of the spectrum, California, New York and Illinois, which have some of the highest tax burdens in the country, saw the biggest population declines in 2022.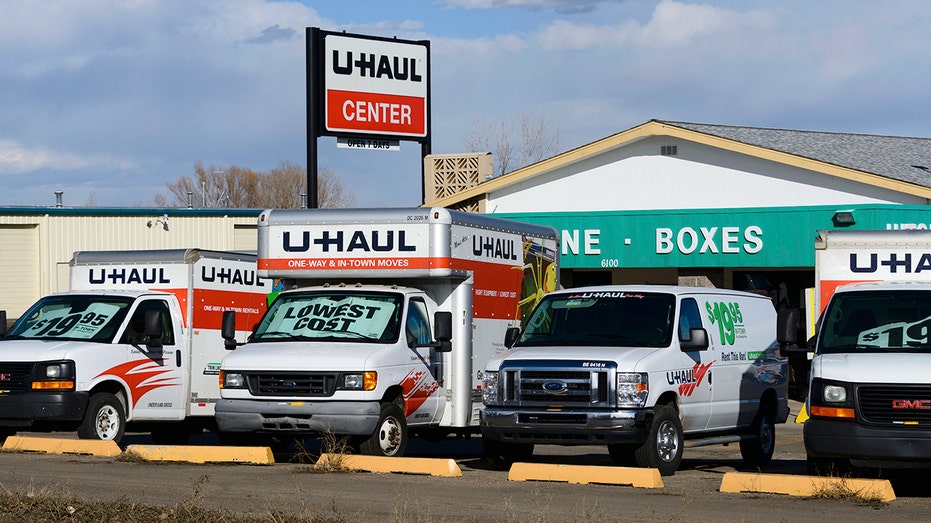 U-Haul moving vans in Fort Collins on Feb. 19, 2014. U-Haul is an American equipment rental company founded in 1945. People can rent trucks among other things and move their belongings.

"This population shift paints a clear picture," said Janelle Fritts, a policy analyst at the Tax Foundation. "People left high-tax, high-cost states for lower-tax, lower-cost alternatives."

Among the bottom third, five states – California, Hawaii, New Jersey, New York, and Oregon – have double-digit income tax rates, according to the Tax Foundation.

CLICK HERE TO READ MORE ON FOX BUSINESS

About 343,000 Californians left the state last year, compared to about 300,000 New Yorkers. Illinois saw roughly 142,000 residents leave the state.  

"The Census data and these industry studies cannot tell us exactly why each person moved, but there is no denying a very strong correlation between low-tax, low-cost states and population growth," Fritts said. "With many states responding to robust revenues and heightened state competition by cutting taxes, these trends may only get larger."

Source: Read Full Article