'It says, we are not just an overseas player — we are Kia India and here for good'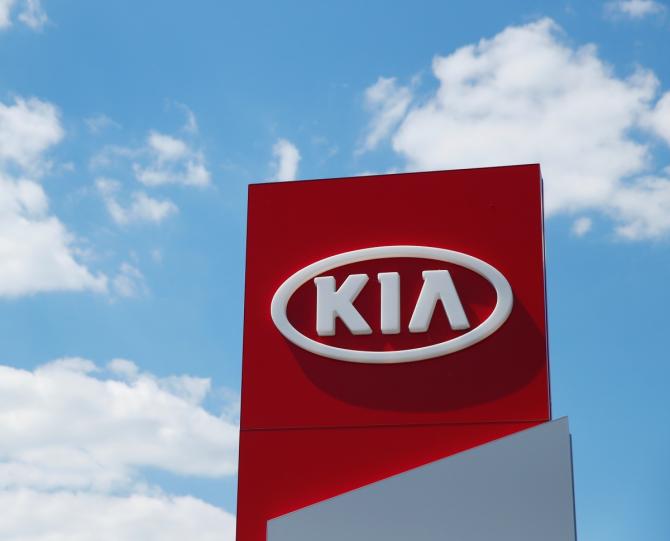 It's not unusual for automotive players to change their names when they are acquired by another firm or are operating in foreign markets to avoid the possibility of their brand name turning out to mean something other than intended in a foreign language, or to create segment differentiation from what they were once seen in product and car terms.
Korean car-maker Kia India, formerly known as Kia Motors India, said the new two-word name is a reaffirmation of its focus and priority for the Indian market.
"As a part of our re-branding strategy, we will focus on leading the future mobility revolution in India with premium products and a superior ownership experience, positioning ourselves as a premium mobility brand," said Tae Jin Park, executive director and chief sales and business strategy officer.
Lofty words but while it's new in India, Kia is Korea's first automobile manufacturer, having been set up in 1944, and has been in the market for over seven decades.
Today, it is the world's eighth largest automobile manufacturer with operations in 180 countries.
In India, where the company has been in operation since 2019, it's certainly made an impact.
With a portfolio of only three products, the Seltos, Sonet and Carnival, it has been one the fastest car-makers to achieve the milestone of 250,000 unit sales in the country.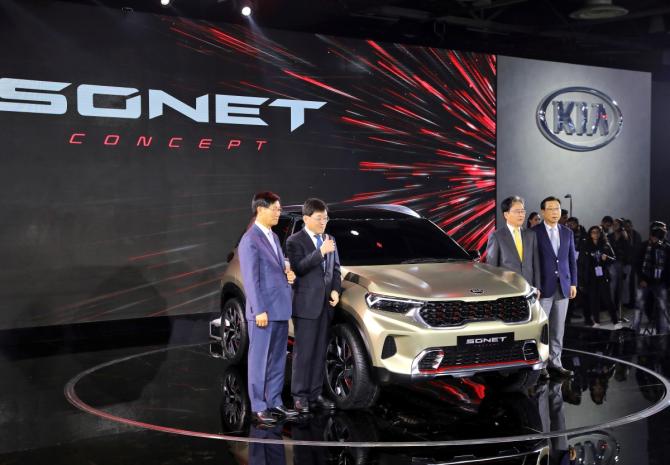 The automotive industry is experiencing a period of rapid transformation with the advent of electric cars, shared mobility, cab-hailing apps and self-drive technology.
To that extent, can adding the India suffix to a company's name make such a difference? Sandeep Goyal, adman and brand expert, said, "Most external customers won't notice the change. Between Kia Motors and Kia India most will likely remember it as just Kia and that won't change."
"What it does achieve is to make it seem like Kia has a strong local presence, is autonomous financially and responsible locally and also invested in the local country and economy."
It does impact dealers and vendors and to an extent shows sincerity of intent.
"We are not just an overseas player — we are Kia India and here for good, it says," Goyal added.
But cars are only one part of the business for the vast Hyundai conglomerate of which Kia is a subsidiary that operates independently.
As Suraj Ghosh, principal analyst-South Asia Powertrain Forecasts, IHS Markit, points out, a change in branding is about moving out of only making motor cars and the name gives them that new identity.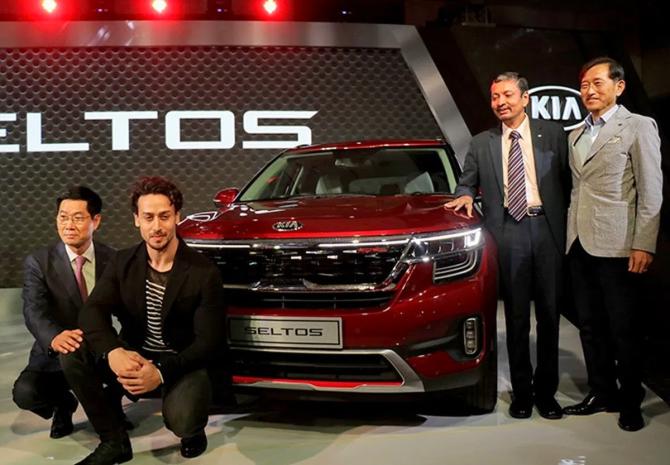 "Hyundai is a big conglomerate in South Korea, which makes everything from cars to elevators, and to some extent this is just an extension of that sort of unrestricted fluidic thinking whereby they will get deeper into mobility. It could be infotainment systems, it could be software for mobility and or it could be technology for autonomous vehicles. Mobility can go beyond just cars," he said.
The tech-first strategy is evident in Kia's approach to retail sales.
"Digital innovation has been at the core of our business strategy since our entry in the Indian market. With the lockdowns and other restrictions over the last 14 months, we have seen greater consumer acceptance to go digital for their purchase journey," Park said.
He pointed to a recent survey by Frost & Sullivan that showed that almost 60 per cent of millennials are open to buying vehicles online.
"In line with this and our new brand purpose, we are adapting and integrating our digital and retail touchpoints to strengthen our 'phygital' model. Kia Digi-Connect is a great example of this. It is an application that enables customers to connect with their nearest dealerships and get complete assistance using a video conference platform, offering them a showroom-like experience," he said.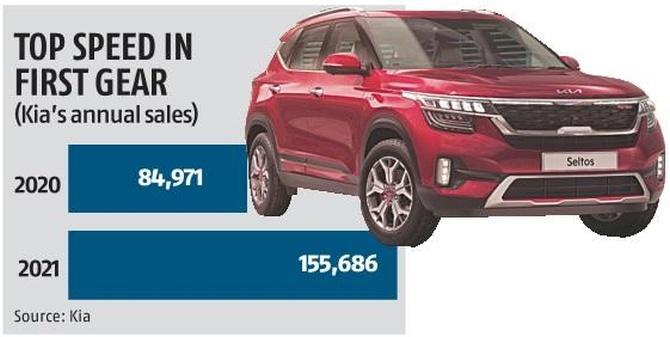 The future involves driving this "phygital" push. "Our primary aim is to be more accessible to our customers; hence we are expanding our footprint further to over 350 touch points (from 300 in 2020) across over 200 cities to cover 90 per cent of the Indian market to cater to the rising interest across the country," he said.
"We are also optimistic of boosting our sales further, including exports to other important markets."
Park acknowledged that this is a key market. "India will fuel our growth not just in the region but will also remain an important production, research and development hub for us. We have already made an investment of $1.1 billion in our state-of-the-art manufacturing facility at Anantapur, Andhra Pradesh," he said.
"This investment becomes $2 billion if we also account for the investments made by our partners. In the very short span of time that Kia has been in India, the brand has disrupted the Indian automobile market with a strong 6 per cent passenger vehicles market share."
Kia's first product for the country, Seltos, was amongst the 10 most sold cars of India in CY2020, and enjoys an over 38 per cent segment share. It's not alone.
It's compact SUV, the Sonet, has an almost 17 per cent segment share.
To Kia's credit that has happened in the last two years when the consumer sentiment has been low, the economy hammered and the pandemic in full force.
Kia studied customers closely before unleashing its cars here. So what did it learn? Park said several gaps needed to be addressed.
"We realise that connected cars are the future of automobiles. The internet and smartphones have significantly bridged the information divide between consumers in urban and rural India," he said.
"Beyond the top 40 cities, developed rural and small urban towns already have a very similar income profile. At a given income level, both these consumer groups desire a similar standard of living, aspire to a similar set of brands and are equally comfortable with technology-enabled consumption."
In the hyper-competitive automobile ecosystem that is India, that open-minded approach may be the smartest opening gambit for the car-maker in this challenging market.
Feature Presentation: Rajesh Alva/Rediff.com
Source: Read Full Article