The stock of auto component major Bosch was up 2.5 per cent on Wednesday and in the process hit its 52-week high.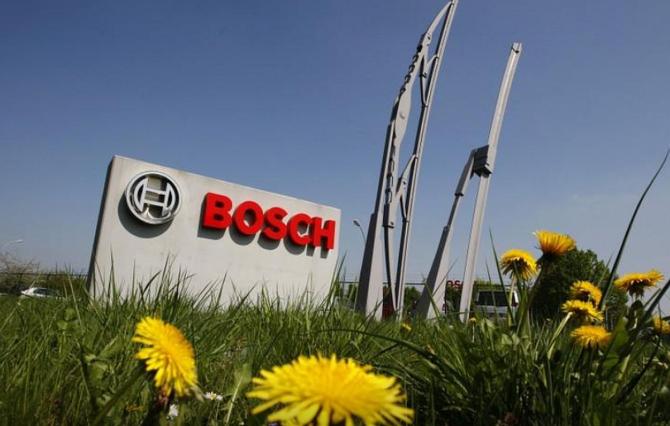 Expectations of higher volumes of medium and heavy commercial vehicles' (M&HCV), rise in content supplies on account of BS VI stage 2 implementation from April, and improved profitability are some of the positives for the stock.
In addition to this, the company appointed a new managing director and joint managing director last week, which will come into effect from July 1.
The immediate trigger for the stock would be the transition to the stage 2 BS VI norms.
This stage of emission norms needs the installation of on board diagnostics, diesel particulate filter and selective catalytic reduction systems.
It will help monitor real driving emissions data and reduce vehicular emissions.
The technology upgradation/transition is expected to benefit powertrain solutions providers such as Bosch with content per vehicle in the M&HCV and light commercial vehicles increasing 1.5-1.8 times as compared to BS IV norms.
Strong volume growth in its core segments of M&HCV/tractors should help keep the sales trajectory elevated. While M&HCVs grew 30 per cent year-on-year (YoY), tractors posted a 20 per cent growth in February.
IIFL Research expects M&HCV segment to end the 2022-23 financial year (FY23) with a growth of 45 per cent (it was 50 per cent FY22) while its expectations are a robust 15 per cent growth in FY24.
After an estimated 11 per cent growth in FY23, tractors could gain another 7 per cent in FY24 on a higher base.
Higher sales should result in improved operating leverage.
Motilal Oswal Research expect its operating profit margins to expand to 15.3 per cent in FY25 from 10.3 per cent in FY21 and 12.4 per cent in FY22.
Improving margins and an 11 per cent revenue growth are expected to result in earnings per share growth of 21 per cent for the FY23-25 period.
In the aftermarket segment, the company achieved its highest sales and operating profit in the 2022 calendar year and is expanding its distribution footprint.
It now has Bosch car service network at 500 locations, making it the fourth largest car service network.
It is eyeing a double digit market share by 2024.
The company also achieved a 30 per cent growth in exports and is looking at expanding its presence in Sri Lanka, Bangladesh and Nepal.
Rising penetration of electric vehicles (EV) was expected to be one of the key threats for auto component players such as Bosch, which were invested heavily in the internal combustion-based power train systems.
Sharekhan Research, however, believes that in contrast to Street's concerns, the company has developed significant programmes/products in the EV segment and has been looking for a sizeable market share in the EV segment.
Rising EV penetration in two wheelers/cars would be a key trigger for the stock.
At the current price of Rs 18995 apiece on the BSE, the stock is trading at just under 30 times its FY24 earnings estimates and given the recent uptrend, investors could look at a better entry point.
Source: Read Full Article