Term insurance policy premiums are set to rise by 25 to 30 per cent with Munich Re, the largest reinsurer for the Indian insurance market, increasing its rates for underwriting portfolios of pure protection plans by up to 40 per cent.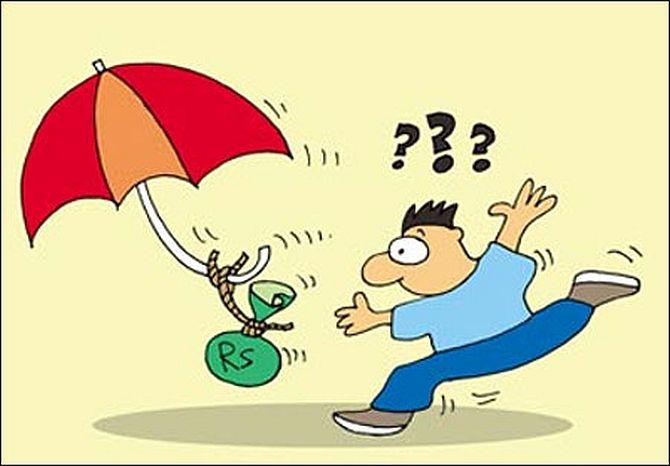 According to a senior executive of a private life insurance company, the global reinsurer has communicated its decision about increasing rates.
About 8-10 insurance companies have been informed about the move, sources said.
The new rates will come into effect from December.
"The reinsurer has increased its rates for term policies by 30 to 40 per cent across various companies.
"This will lead to an increase in the premium rates by 25-30 per cent," said the executive.
This is the second time reinsurance rates have been hiked in 2021.
In March, the rates were raised by 4-5 per cent. In June last year, there was a steep hike of 20-25 per cent.
Munich Re has been studying the long-term mortality trends for the past few years.
Apart from increasing reinsurance rates, the German multinational insurance company has also tightened underwriting standards.
A spokesperson for Munich Re declined to comment on the issue.
Insurance industry insiders said experience from term policies that were sold in the past without proper medical check-up had not been satisfactory.
In addition, there was a rise in mortality rates due to the Covid-19 pandemic, particularly after the second wave.
The increase in reinsurance rates will be passed on to customers.
The extent of premium hike will, however, vary from one insurer to another.
"Most insurance companies will have to pass on the rate hike. They will not be able to absorb a rate hike of 30-40 per cent.
"Some insurers may postpone it for a few months, but it will always come to customers, sooner or later," said Naval Goel, founder and chief executive officer, PolicyX.com – an online insurance aggregator.
How much of the reinsurance rate hike will be passed on by each insurer will depend on the quality of book, the claim ratio, etc.
Munich Re in a recent earnings call talked about a sharp increase in claims from India because of the second wave of the Covid-19 pandemic.
Munich Re controls a large chunk of the retail life insurance portfolio in the country.
"Insurance works on projected data on mortality rates in various segments.
"In the last few years, there has been a constant price decrease for term insurance premiums," Goel said.
"Even today, prices in India are lowest across the world.
"These price hikes are adjustments as newer data on mortality rates and claims is available.
"Covid-related deaths have also resulted in price hikes," Goel added.
Life insurance companies in India have received four to five times Covid-related death claims this year compared to the last fiscal year, which has resulted in huge losses for them.
Consequently, insurers increased their provision pool over and above what they had set aside at the beginning of the fiscal year, to deal with Covid.
Source: Read Full Article