Backed by China's Tencent and Prosus NV, Swiggy has around 8,000 employees.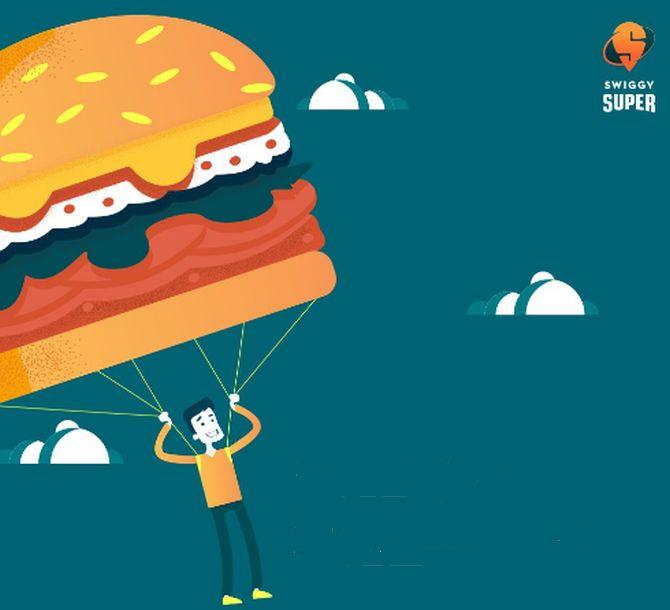 Bengaluru-based unicorn Swiggy is laying off 1,100 employees across grades and functions over the next few days, as COVID-19 continues to infect its food delivery and cloud kitchen business.
This comes just two days after Gurugram-based Zomato said it would let go of 13 per cent of its staff, affecting close to 520 employees.
Backed by China's Tencent and Prosus NV, Swiggy has around 8,000 employees.
"We, unfortunately, have to part ways with 1,100 of our employees spanning across grades and functions.
"This is the hardest and longest deliberated decision the management team and I have been faced with over recent times," Swiggy co-founder and chief executive officer Sriharsha Majety said, adding, "This is not at all a reflection of anyone's performance."
While COVID might have long-term tailwinds, he said nobody knows how long the uncertainty will last.
"We, therefore, need to be prepared to see through this winter, to emerge stronger on the other side."
Majety said the firm had started chalking out an accelerated path to profitability last December.
"We had also started making great progress on our unit economics over the following months before COVID hit us.
"While we are fortunate to have raised capital before Covid hit and have sufficient runway today, it is important to prepare for worse scenarios and make sure we are protected."
The firm said that over the next few days, the HR team, along with the line manager, will have one-on-ones with affected employees, and address their questions.
Other employees will receive appropriate communication regarding the continuity of their roles.
All impacted employees will receive at least three months' pay, irrespective of their notice period or tenure.
The firm will also be offering an extra month of ex-gratia for every year they have spent at Swiggy, working out to between three to eight months' salary.
For example, if someone's notice period is three months and they've spent five years with the company, they will get eight months' salary.
Many team members had preferred employee stock ownership plans (ESOPs) to cash at the time of joining.
While Swiggy's standard ESOP policy has a one-year cliff and annual vesting, it will now be extending ESOP vesting to the nearest quarter (including the months of the notice period) and waive the one-year cliff for those who have not completed a year.
On the road ahead, the firm said it aimed to build a much leaner organisation and reduce costs to be able to withstand any further risks.
It is choosing to scale down businesses that are going to be highly volatile or will not be relevant in the next 18 months.
Since the onset of Covid, Swiggy had already begun shuttering kitchens temporarily or permanently, depending on their outlook and profitability profile.
"We will continue to optimise before we get more clarity on order volumes," said Majety.
Meanwhile, Swiggy is focusing on opportunities opening up due to the penetration of digital commerce and home delivery.
The firm said this offers it opportunities to continue investing in grocery and other service offerings that it believes would keep doing well.
"To enable this, we have already re-aligned some team members from other businesses into these initiatives," said Majety.
Illustration: Swiggy via Twitter
Source: Read Full Article