Michael J. Hicks is the George & Frances Ball Distinguished Professor and director of the Center for Business and Economic Research at Ball State University. He studies regional economics and public finance and is a retired army infantry officer. The views expressed in this opinion are his own.
When President-elect Joe Biden assumes office in January, he will face economic challenges that are arguably greater than any president has dealt with since Franklin Delano Roosevelt.
Since January, nearly one in seven Americans have lost full-time work. Permanent job losses have erased almost seven years of gains, and the nature of today's unemployment exposes some of our most vulnerable citizens to the worst economic hardships. All of this comes against the backdrop of a rapidly surging Covid-19 pandemic.
As 2020 draws to a close, we say goodbye to the worst year for our economy since the Great Depression.
However, all the news is not bad news.
There are no obvious financial bubbles, and given the stock market expansion, consumers and investors appear confident about the long run. Meanwhile, American household savings are substantially better than a year ago. Moreover, the end of the pandemic could unleash strong economic growth from pent up demand. And the news about vaccine development provides more certainty about the end date of the pandemic.
Still, the short-term economic damage from the pandemic will likely persist for several more years. And the long-term damage, particularly to children and young adults, may last for decades. Because of this, Covid-19 relief should be the first economic policy priority of the Biden administration.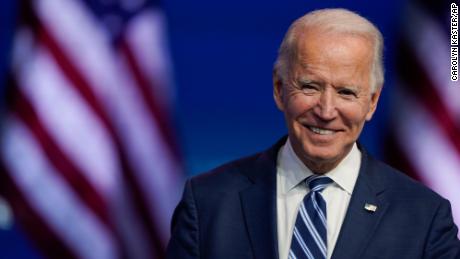 The next round of Covid relief must accomplish two things. First, it must extend the supplemental pandemic unemployment insurance that has sustained more than 10 million families since March. Second, the bill must provide support to state and local governments that face catastrophic revenue shortfalls well into 2022.
Failure to replace state and local government tax losses will have damaging effects, deepening the downturn and potentially adding years to a full recovery. The scope of tax losses could mean layoffs of teachers, firefighters and police across much of the nation.
In fact, since January, approximately 1 million local government employees have already lost their jobs. But it also means significant reductions in public services next year. Education and health care, which comprise more than half of state and local budgets, will be hard hit, but summer 2021 may also see public pools and parks remain closed as municipal and state governments struggle to balance budgets.
The House passed a version of pandemic relief with a $2.2 trillion estimated cost in the spring. That eye-popping figure is obviously a starting point for budget reconciliation, but with potential vaccine availability limiting the impact of this disease next year, a more modestly funded compromise between the House and Senate may be possible.
While GOP resistance to this size of relief has been characterized as a bailout to poorly run states, that rhetoric is simply wrong. Estimates of fiscal shortfalls produced by Ball State University's Center for Business and Economic Research calculate that California will remain solvent long after Indiana, Missouri and Arkansas have exhausted their rainy-day funds. As Moody's Analytics concluded in a recent report, the economic distress facing states is caused by the fallout of Covid, not fiscal mismanagement.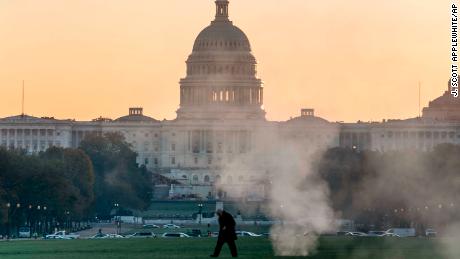 The current CARES Act provided the Payroll Protection Plan (PPP), designed to forestall business layoffs, as well as extend benefits for Covid-related unemployment. But the CARES Act ends in December, and even a modestly better functioning federal government would be working toward a quick compromise.
But we face the pandemic with the government we have, not the government we wished we had. So, a new relief bill should provide a good working example of compromise for the next administration. And though such a bill seems increasingly unlikely in the short term, it is incredibly important because there are other urgent priorities that require bipartisan cooperation.
Infrastructure week has become a running joke on social media, yet there are few issues that have as much cross-party support as upgrading America's aging infrastructure.
Most large American cities face significant congestion problems, and few roads have the necessary technology to accommodate smart vehicles. Meanwhile, many local governments struggle to maintain or improve their water and sewage systems, threatening human and environmental health. And then there are the necessary upgrades to flood and fire control measures, which have become increasingly necessary in light of climate change.
The Biden infrastructure plan calls for $2 trillion of spending. This is more than earlier transit plans, but not out of range of all federal infrastructure spending over a typical five to seven year spending plan. Disagreement in Congress often arises when members discuss the scope of spending, rather than its size. That makes infrastructure ripe for early and significant efforts to improve the spirit of compromise.
There is also substantial overlap between parts of the Green New Deal and infrastructure spending that would boost business productivity. For example, investments in smart transportation systems, which is a priority of both progressives and fiscal conservatives, could be claimed by both the Chamber of Commerce and environmentalists as major political victories.
Many investments could also reduce costs for local governments with more energy efficient buildings and lower transportation costs. Again, this should appeal to a broad political constituency, easing the path to congressional compromise and setting the stage for future cooperation.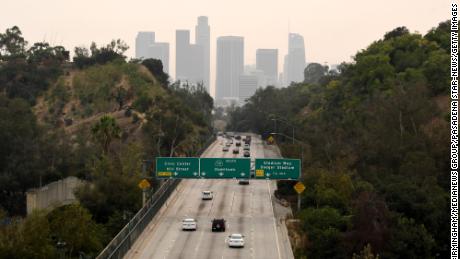 After Covid and infrastructure, the hard work begins. Following the pandemic, the United States will face record debt and deepened economic inequality between people and places. We still have rapidly rising health care spending, a counterproductive trade war that weakened US manufacturing and comprehensive immigration reform to contend with. We need longer term paths to constructive compromise.
Over the past few decades, the United States has moved away from federalism, where state and local government take a more active role in determining their own best course of action on many of our most divisive issues. This weakens our ability to craft compromises.
Increased federalism allows state and local governments to more boldly experiment with spending and regulatory changes, easing many of the stickiest political impasses, while allowing the laboratory of the states to experiment with policies. We are too diverse a nation to find easy one-size-fits-all solutions.
There are good examples of the benefits of federalism. For example, the durability of the Affordable Care Act rests heavily on its state level flexibility in allowing co-payments and incentives for healthy behaviors that make its costs more palatable to taxpayers. Even then-Indiana Gov. Mike Pence adopted its Medicaid expansion provisions because they fit easily into the state's existing Healthy Indiana Plan.
President-elect Biden faces an historically weakened economy and strengthening pandemic. He also steps into office in an age of deep political distrust. As he fights the economic fallout of Covid, he has a rare chance to resurrect the mechanisms of compromise that have served the United States well for 244 years.
Source: Read Full Article