Over the next three years, RBI expects more than 200 million new users to adopt digital payments, with the average annual transactions per capita rising tenfold from 22 to 220.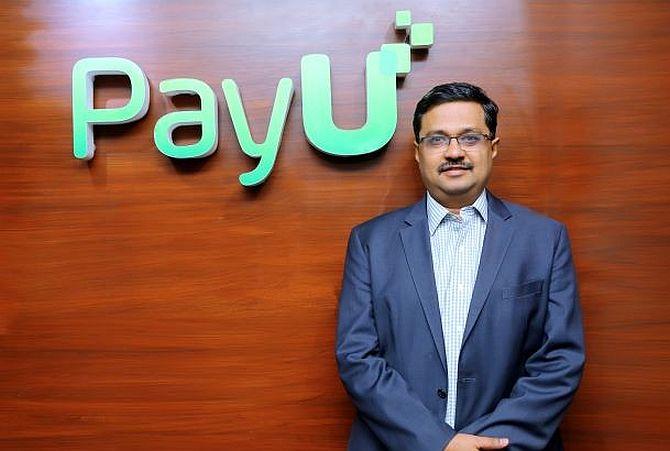 Prosus-backed fintech firm PayU is set to acquire India's earliest payment gateway BillDesk in an all-cash transaction of $4.7 billion.
This will be the largest acquisition in India's digital payments space.
The deal will also give exit to investors General Atlantic, TA Associates, Temasek, Clearstone Ventures, and Visa.
The proposed acquisition will help PayU, the payments and fintech business of Prosus which operates in more than 20 markets, become one of the leading online payment providers globally by total payment volume (TPV).
The combined entity will have a total of 4 billion transactions annually.
Prosus, the global consumer internet group and one of the largest technology investors in the world, said in a filing that the value of the net assets that are part of the acquisition was $256.9 million (around Rs 1,927.5 crore), and the profit after tax for the year ended March 31, 2021 was $36.8 million (around Rs 270 crore).
The latest deal is happening when the Indian payments segment is seeing huge traction.
According to the FY21 annual report of the Reserve Bank of India (RBI), the number of transactions for digital retail payments grew by more than 80 per cent from 24 billion in 2018-19 to 44 billion in 2020-21.
Over the next three years, RBI expects more than 200 million new users to adopt digital payments, with the average annual transactions per capita rising tenfold from 22 to 220.
The deal is also significant for Prosus as its investments in India over the last five years touched $10 billion.
The transaction, which is subject to approval from the Competition Commission of India (CCI), builds on the previous successful acquisitions by PayU in India, including CitrusPay, Paysense, and Wibmo.
The last major merger and acquisition (M&A) deal in the Indian payments sector was in 2015, when Snapdeal acquired Freecharge for $400 million.
In 2016, PayU acquired Citrus Payment Solutions for $130 million. Last year, PayU bought consumer lending platform PaySense for $185 million.
"This acquisition (BillDesk) refocuses our strategy in India. If you look at the business of PayU and BillDesk, they are complimentary.
"We believe that the digital payments segment will grow by a factor of 10 for the next few years.
"Payments and fintech is a core segment for Prosus and India remains our number 1 investment destination," said Bob van Dijk, group CEO of Prosus.
BillDesk, founded in 2000, is an Indian success story and one of the leading payment businesses in the country.
The company was founded by M N Srinivasu, Karthik Ganapathy, and Ajay Kaushal and is the largest and oldest player in the B2B2C payment space, and also one which has been profitable.
"BillDesk has been a pioneer in driving digital payments in India for well over a decade.
"This investment by Prosus validates the significant opportunity in India for digital payments that is being propelled by innovation and the progressive regulatory framework put into place by the Reserve Bank of India.
"We are excited about what the two great teams at BillDesk and PayU can deliver together as a driving force within the evolving digital payments landscape in India," said Srinivasu, co-founder, BillDesk.
Anirban Mukherjee, CEO of PayU India, said that with PayU having presence in over 20 markets, Prosus might also take BillDesk to international markets.
With BillDesk on board, does the company intend to expand its financial portfolio or apply for licences giving it more access to the financial ecosystem in India?
"Our growth in the payment and credit segments has been organic, but we have invested in companies as well, whom we can now bring to our platform to offer new services," Mukherjee said.
For instance, PayU recently invested $12 million in Indiagold, a gold-focused alternative credit platform.
On the future road map, Mukherjee said they would take time on how these two platforms come together.
"We will be very thoughtful about it. How do we combine these two platforms, but we will certainly start off by offering merchants on both the platforms access to new offerings," he added.
Source: Read Full Article