Higher prices are burdening household budgets and threatening the margins of leading manufacturers.
Arnab Dutta reports.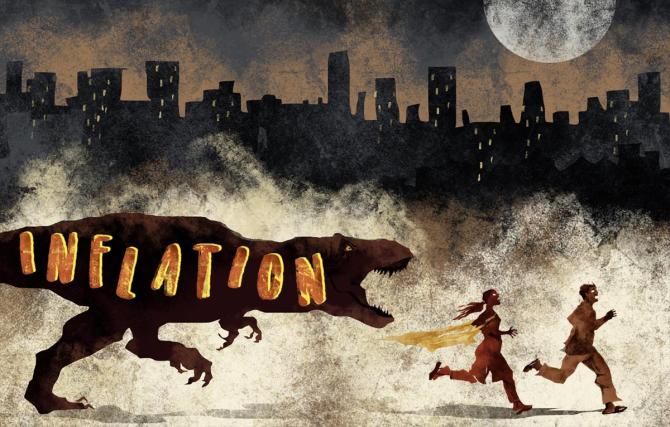 As if the high prices of petrol and diesel were not bad enough, the sharp rise in key agri-commodity prices has begun to disturb consumer goods makers and consumers.
The higher prices of widely used raw materials such as edible oils, pulses, television panels, and chipsets are burdening household budgets and threatening the margins of leading manufacturers.
Edible oils are the largest category in the fast-moving consumer goods (FMCG) sector, with Rs 1.5 trillion yearly sales. Their average price has spiralled upwards by over 45 per cent in the last year.
Palm oil, widely used in personal care products like soaps and in packaged foods, recorded a 49 per cent jump in price at the end of June over early-April 2020.
This has led to price hikes across the board in FMCG companies. From Hindustan Unilever and Marico to Dabur and Nestle, they are all resorting to raising the price of standard size packs or reducing the size of the packets.
Analysis by Edelweiss Research for the April-June quarter shows that HUL raised prices by at least 6 per cent.
The prices of its leading soap brands such as Dove, Lux, and Lifebuoy have gone up by 16 to 27 per cent since last year.
According to Dabur India CEO Mohit Malhotra, the firm effected a 3 per cent calibrated hike during the quarter owing to what he called "unprecedented" inflation.
"This kind of inflation across the board has not been witnessed in the past 7-8 years," said Malhotra.
"The overall rise in costs is about 5 per cent and to mitigate that, we need to do a 10 per cent price hike, which is not feasible," Malhotra added. "So we implemented a cost saving exercise with a target to save Rs 100 crore (Rs 1 billion) in FY22. But that will not be enough to mitigate the cost escalation."
While more expensive fossil fuels led to a 50 per cent increase in the cost of packaging, the higher cost of edible oils and herbs are now threatening Dabur's margins.
This margin pressure, Malhotra anticipates, will continue till the December quarter.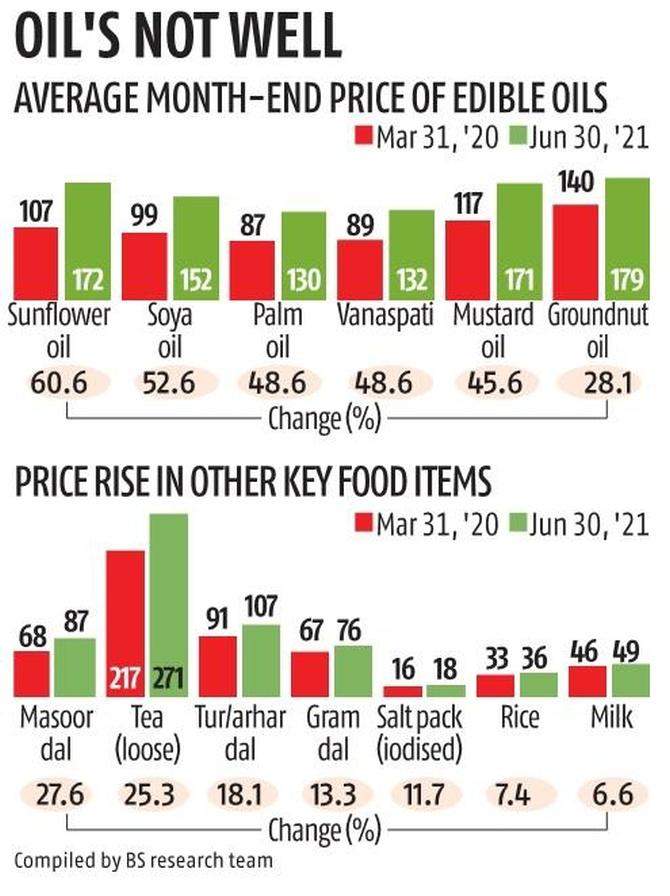 Amul has announced a Rs 2 per litre hike in packaged milk. Analysts expect the move to be followed by other producers and consequently, the price of ice cream, cold coffee and skimmed milk etc will go up too.
Sources said Nestle India has already increased prices in certain categories and reduced the pack sizes of its top selling Maggi noodle from 70 to 60 grams to maintain its margins.
For manufacturers of white goods and electronics, the higher cost of television panels, compressors, motors and plastics are hurting.
TV prices have so far been raised by up to 15 per cent as panel prices surged by 30 to 100 per cent, depending on their size.
The steady increase in the price of TVs may affect demand in the coming months, said Avneet Singh Marwah, CEO of smart TV maker Super Plastronics.
Hitachi has the same worry. "This unprecedented crisis has put brands through a tough test and pricing strategies have to be carefully formulated to sustain operations," said Gurmeet Singh, CMD, Johnson Controls-Hitachi Air Conditioning India.
Most electronic appliance brands have had to increase their prices by seven per cent, he added.
Smartphones and notebooks have not escaped the flames of the inflation fire. Their prices rose around 5-10 per cent as a result of chipsets becoming 30 per cent more expensive in the past year.
Xiaomi, Realme, HP, Dell and Apple have all passed on a part of the rising cost of materials to the consumer.
Most companies, however, said they are bearing the additional cost burden because passing on the entire amount may negatively impact demand.
Realme Vice-President Madhav Sheth believes that escalating costs will continue to impact its pricing strategy in the current quarter as chipset and memory component prices are unlikely to come down soon.
Feature Presentation: Rajesh Alva/Rediff.com
Source: Read Full Article