22 companies won bids for the 31 contracts on offer; 15 were new entrants to the oil and gas business. Three years on, none of them have started production.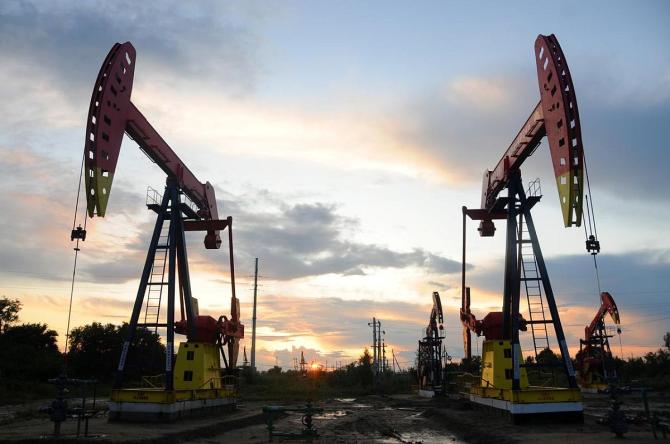 When the first round of auctions for discovered small fields (DSF-I) took place in 2016, the event was described as the entry point for India's future oil and gas barons.
Indeed, promoters and executives from companies in sectors as diverse as steel, power, software, iron ore, textile and education turned up to bid.
The newbies included names such as Dilip Shanghvi's Sun Petrochemicals.
All told, 22 companies won bids for the 31 contracts on offer; 15 were new entrants to the oil and gas business.
The contracts for these bids were finally awarded in February 2017.
Three years on, none of them have started production.
Most of these investments are waiting for clearances from the environment, forests and wildlife departments, approvals that had been assured when contracts were signed.
Take the case of Ramayana Ispat, a private company with interests in steel and education.
It won two assets, the Barsilla field and Dipling cluster in Assam.
Having been assured speedy clearances by the government, the company invested Rs 70 crore to create a base in the area.
Based on the initial contract, the company was supposed to start production in March 2020.
But, as Avnish Jindal, director of the consortium led by Ramayana Ispat, pointed out, "Our blocks are stuck for forest and statutory clearances.
"Unless we get those clearances, we will not be able to start work in any of them."
The problem is a classic one for investors in manufacturing operations in India.
"The state government has its own interpretation of rules and the Centre has its own interpretation of rules.
"There is no common platform where they come together and discuss the issue. Our money is stuck because of that," Jindal added.
With the bids for bigger fields under the National Exploration Licensing Policy attracting little interest from the global oil majors, the government started offering discovered small fields for development to attract small players and start-ups and reduce India's energy import dependency by 10 per cent by 2022.
Based on initial government estimates, the gross revenue from the first round alone was expected to be Rs 46,400 crore – of which the government's share in the form of royalty and revenue was to be around Rs 14,000 crore.
The high level of private sector interest in the first round led to a second round of DSF that concluded in February last year.
This time, 23 contract areas were awarded to eight companies. Bizarrely, however, two of these were government-owned companies that had surrendered these blocks earlier – Oil and Natural Gas Corporation (ONGC) and Oil India.
Even more strangely, these companies bid for their own blocks – on which they undoubtedly have proprietary information on reserves and so on – which, as several analysts pointed out, created an uneven playing field with new entrants.
But this is only one element of the problems associated with this second round of bids.
The other is the extent to which ONGC et al would share their infrastructure.
In an interview with Business Standard, Suniti Bhat, who owns Arch Software, which won blocks in Mumbai offshore and in the Bengal Purnea basin, said, "We were told that the infrastructure of companies such as ONGC, Oil India and Cairn can be shared.
"However, there is no clarity in this regard."
Bhat is a former chief operating officer of Cairn India and his company received private equity (PE) funding from Oaktree Capital, a global asset management major.
Arch Software is not the only PE-backed entity in the DSF space.
Contrary to beliefs that India's hydrocarbon sector was not a lucrative investment, DSF was expected to be India's shale moment, attracting small investors.
That is why PE players were drawn to it and remain upbeat about it.
"As a unique PE-backed upstream company, our investment committee took a decision to build an India-centric portfolio of producing properties that had the potential to contribute 15 per cent to India's domestic production.
"We are progressing steadily and will be an active participant in future DSF and other bidding opportunities," said Manish Maheshwari, chairman, Invenire Energy, another PE-backed company that acquired Tata Petrodyne and Hardy Oil last year.
But the hurdles to getting production started remain high.
The second round bidders are expected to start production by 2022. Several bidders cited solutions such as an extension of deadlines, giving back bank guarantees and, most important, some amount of handholding on clearances.
"We DSF operators feel the government should consider reducing its share of revenue to half the current rates for at least two years and lowering bank guarantee amounts for contract areas to 10 per cent of current rates to boost the confidence of Indian and international investors.
"This will also help create a stronger response to the upcoming rounds as well," said D S Rajput, managing director of UAE-based South Asia Consultancy, the only foreign company that won a block under DSF.
The continuing confidence in DSFs is striking given that the public sector giants had initially deemed them commercially unviable.
"The challenges for the winners of these blocks are to make investments for a fresh evaluation of reserves, drill more wells if needed, and arrange for the evacuation of oil and gas.
"Offshore developments are highly capital-intensive and even more challenging," said R S Sharma, former ONGC chairman.
At many companies, however, the pandemic has affected progress, and falling oil prices has left them struggling to deploy more capital in these fields.
As with other efforts to lower India's high dependence on oil imports, this initiative, too, appears to be mired in poor policy planning.
Photograph: Reuters
Source: Read Full Article