Once a difficult market to crack, in recent years, China has relatively opened up its drug market, enacting reforms and speeding up approval time.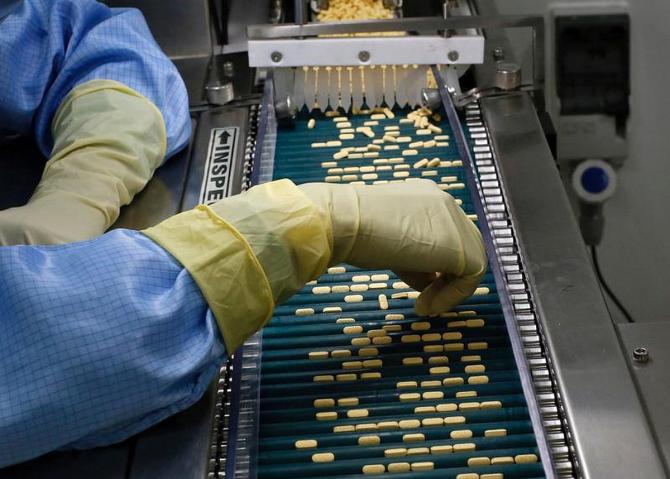 Mumbai-headquartered Lupin is firming up plans to enter the Chinese market in the next one year.
Its peers Sun Pharmaceuticals and Dr Reddy's Laboratories (DRL) already have a presence in the dragon nation.
Nilesh Gupta, managing director of Lupin, confirmed that the firm was keen to enter China.
"In fact, last March, a management team was scheduled to visit China to explore prospects.
"This, however, could not happen due to the pandemic. We were planning to enter the market in 2021, but it got delayed due to the pandemic," Gupta said.
He feels the Chinese market has great potential for respiratory drugs and inhalers, among others.
"We are firming up plans on China entry within the next 12 months or so," Gupta said.
In November 2019, Lupin divested its entire stake in its Japanese subsidiary Kyowa Pharmaceutical Industry to a private equity firm and exited the generic business in Japan.
The company has now decided to focus on specialty drugs. The annual price cuts made the Japanese generics market unattractive.
Now, the firm is keen to explore the Chinese market.
Sun Pharma, too, has been working actively to gain a foothold in the world's second largest single-country drug market.
It has forged several tie-ups to strengthen its product portfolio for the Chinese market.
For example, as part of its plans to enhance focus on China, Sun Pharma inked a licensing agreement with AstraZeneca UK to introduce certain novel ready-to-use infusion oncology products in China.
At present, the US contributes 37 per cent to its overall revenues, while India contributes 35 per cent.
The Chinese pharmaceutical market is worth $140 billion.
Once a difficult market to crack, in recent years, China has relatively opened up its drug market, enacting reforms and speeding up approval time.
A case in point is DRL, which got approval for an anti-blood clotting drug from the Chinese regulator in 2019 after an 11-year wait.
However, DRL's perseverance with China paid off when it became the first Indian company to get approval for supplying generic drugs (schizophrenia and bipolar disorder drug) to China's public hospitals in September 2019.
A Mumbai-based analyst noted, "The Chinese government is focussed on reducing spending on generic drugs.
"This has made many global drug majors re-think their China strategy. Prices of some common blood pressure and cancer medications have fallen recently.
"This is a good time for Indian players to raise their presence in the Chinese market."
He added that the firm was exploring if it could venture into areas that would help it offer more well-rounded options to doctors.
The same is true for its vaccine plans.
"We wish we were in the vaccine race. If we do a vaccine play, it will clearly be for the second wave.
"The idea would be to see end to end, but now, we do not have facilities," Gupta added.
Photograph: Danish Siddiqui/Reuters
Source: Read Full Article