London (CNN Business)The German government could rescue Europe's leading global airline by taking a 25% stake as part of a €9 billion ($9.7 billion) bailout.
Lufthansa (DLAKY) confirmed Thursday that it is negotiating a "stabilization package" from Germany's Federal Economic Stabilization Fund, which is being used to assist companies hit by the coronavirus pandemic.
"The negotiations and the process of political decision-making are still ongoing," the company said in a statement.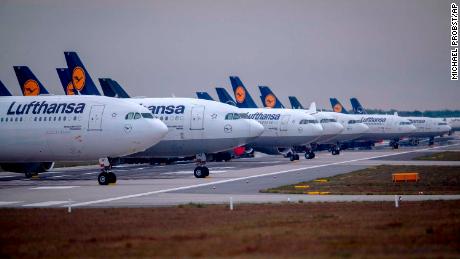 The bailout could include a secured loan and a capital increase, which could leave the German government with a stake of 25% plus one share, Lufthansa said. The government is also seeking representation on the company's supervisory board, and the airline group may be required to waive future dividend payments.
Lufthansa, which owns airlines in Germany, Switzerland, Austria and Belgium, on Tuesday unveiled a €1.2 billion ($1.3 billion) first quarter loss and said it is burning through its cash reserves at a rate of €1 million ($1.1 million) per hour.
Like many of its rivals, the carrier does not expect global aviation to recover from the pandemic for several years, and is planning a restructuring program that would trim its fleet by 13% and could result in as many as 10,000 job cuts.
But analysts are worried that giving the German government a seat on the company's board will hamstring such efforts and make it more challenging for the airline to take decisive action to survive the crisis.
Acknowledging these concerns, CEO Carsten Spohr stressed Tuesday that Lufthansa wants to preserve its "entrepreneurial freedom of decision and action."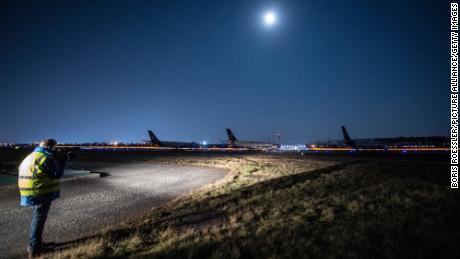 "We therefore now need government support, but we do not need government management," he told shareholders via video conference.
Lufthansa said last week that the Swiss government had agreed to guarantee 85% of a $1.5 billion loan package for its Swiss carriers. It said it is still in negotiations with governments in Austria and Belgium.
Source: Read Full Article