The number of ultra-high net worth individuals (UHNWIs) in India is expected to rise 58.4 per cent in the next five years from 12,069 in 2022 to 19,119 in 2027, a report by property consultancy Knight Frank said on Wednesday.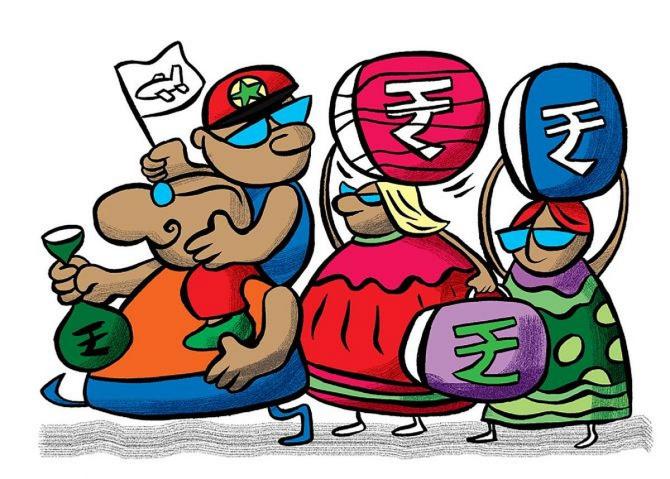 In its "The Wealth Report 2023", Knight Frank said that the number of Indian UHNWIs, with a net worth of $30 million or above, fell 7.5 per cent in 2022 due to economic slowdown, rate hikes, appreciation of the US dollar and geopolitical uncertainties.
Globally, the number of UHNWIs fell 3.8 per cent in 2022 compared to 2021.
"Taking the longer view, the global UHNW population grew by 44 per cent in the five years to 2022 and, although we forecast growth to slow to 28.5 per cent over the next five years, the recent dip will prove short-lived as we adapt to a new economic environment," said Liam Bailey, global head of research at Knight Frank.
The report added that India's billionaire population is expected to increase from 161 individuals in 2022 to 195 individuals in 2027.
Moreover, the Indian high-net-worth-individual (HNI) population, with assets of $1 million and more, will rise 107 per cent from 797,714 persons in 2022 to 1.65 million in 2027.
"India's hectic development activities in core and non-core sectors have helped accelerate economic growth in recent times.
"Aligned with that is India's significant position as a global start-up hub creating new wealth.
"The new opportunities emanating from sectors like global manufacturing in India, infrastructure development, technology start-ups etc. will propel economic momentum and help the cause of wealth creation in the country, leading to the rise in the number of wealthy individuals in India," said Shishir Baijal, chairman and managing director of Knight Frank.
The report added that in the next five years, Asia is expected to witness a 40 per cent growth in the number of ultra-wealthy.
"By 2027, Asia will be home to 210,175 UHNWIs taking over Europe and standing only second to the Americas," the report said.
The Americas are expected to have 302,972 UHNWIs by 2027, and Europe will have 187,178 such individuals.
Currently, the Americas and Europe have 240,777 and 170,443 UHNWIs, the report said.
Interestingly, in 2022, West Asia saw the fastest growth in the number of UHNWIs.
The United Arab Emirates (UAE) was the fastest-growing country in this regard, with an 18.1 per cent increase, bringing the number of UHNWIs to 1,116.
Saudi Arabia and Turkey followed UAE with a growth rate of 10.4 per cent and 6.2 per cent, respectively.
Source: Read Full Article