'The need for added safety has bolstered demand for charter flights in the last year and is expected to continue.'
Sindhu Bhattacharya reports.
At the height of the deadly second wave in April, a very worried prominent Indian businessman asked an air charter company for an aircraft to reach Frankfurt.
His daughter was having pregnancy complications, and he and his wife needed to be with her, at any cost.
Until then, the businessman, an ultra-high-net-worth individual (UHNI), had been an infrequent customer of this charter company.
The company offered him a 14-seater Gulfstream G550 aircraft.
A nine-hour flight with four crew members would cost him about Rs 1.5 crore (Rs 15 million).
This was multiple times the fare on a commercial airline for the same journey, but the UHNI was ready to pay.
Only the flight never took off. By then, many countries had banned flights from India, and Germany was one of them.
There were, however, several other such chartered flights that did take to the skies — to domestic destinations and also to countries that allowed visitors from India.
The scramble for charter air services in the second wave was similar to that seen during the first wave.
The first query a large Indian airline received for hiring an entire aircraft was last year, when a family in Bhopal needed to travel urgently to Delhi.
This airline then astutely decided that charter services could prove lucrative in times when commercial aviation was suspended.
A source at the airline said this flight involved two small children, their mother and a nanny.
The bill was about Rs 15 lakh (Rs 1.5 million). "This was multiple times more than the cost of even business class seats on a commercial airline, but the family was determined to travel and no domestic flights were operating at that time," this person added.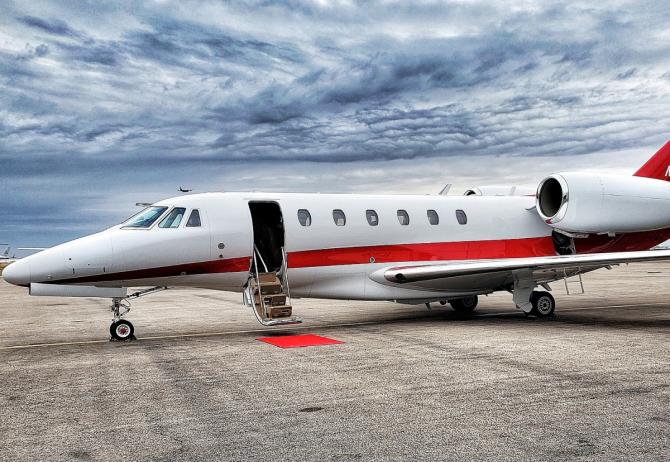 IndiGo, India's largest airline by passengers, has also ventured into passenger charter services.
Over the last year, the airline has operated over 2,000 passenger charter flights, of which 85 per cent catered to international destinations.
A spokesperson said the demand for passenger charters would sustain even when commercial flights restart.
"The need for added safety has bolstered demand for charter flights in the last year and is expected to continue with differentiated products," the spokesperson said.
IndiGo is offered an exclusive family and friends charter (called 6E Wedding Charter) that can be booked from the airline's Web site, with an option for passengers to add a hotel deal to the service.
The airline is using a typical A-320 aircraft with 180-186 seats, which can be commissioned as a domestic passenger charter as well.
A-321 with 222 passenger seating and ATR with 78 passenger seating are also being used.
While SpiceJet did not comment on its charter services, who can forget visuals of a wedding in the air on one such flight from Madurai last month?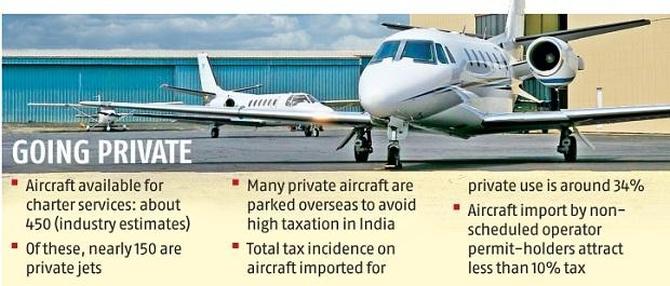 The pandemic has not only pushed passenger airlines towards the charter business, the clientele coming in to charter private jets is also different from the usual leisure-seekers or the moneyed flying out of the country earlier for work.
Rajan Mehra, former country head of Qatar Airways and CEO of Club One Air, said, "A large number of customers could afford to charter private jets even before the pandemic, but now an entirely new set of people is coming forward. Safety is now above cost-saving. We foresee exponential growth for the general aviation industry."
During the second wave, one of the top destinations for charter flights was Dubai.
Rohit Kapur, president of Jet HQ Asia, a private aircraft brokerage, pointed out that Indians were willing to pay up to $5,000 per passenger for a chartered flight, nearly double the cost of a business or first-class seat on a commercial airline.
Some of these people lived and worked in Dubai; some others wanted to just leave India for a safer place with access to life-saving medication and better healthcare.
Initially, the United Arab Emirates restricted the number of people on a single charter flight to eight, regardless of the number of seats available on the aircraft.
It wanted no repeat of 2020, when large aircraft and hundreds of people per flight had arrived at its airports during the first wave.
"In the two months of the second wave, 20-30 charter flights arrived at Dubai airport every day, for a couple of weeks," Kapur said.
Kanika Tekriwal, CEO of Jet Set Go, operator of India's largest fleet of charter aircraft, pointed to another new set of customers: One-timers who needed to get to a metro city from a smaller Indian town for better medical facilities.
So, there was also a sharp spike in demand for medevac flights — aircraft for domestic evacuation of ailing people to hospitals in bigger cities.
Medevac numbers were up by some four times the pre-pandemic level, Tekriwal said. But medevac flights are mostly operated by air ambulance companies, since these aircraft need to be reconfigured to fit in stretchers etc, and also medical staff needs to be available.
Feature Presentation: Rajesh Alva/Rediff.com
Source: Read Full Article