On February 1, 2021, Finance Minister Nirmala Sitharaman will present the Budget for the Financial Year 2021-2022.
Nirmalaji has asked us to send the finance ministry inputs so that the government can prepare an all inclusive Budget, one that will incorporate the needs of its people.
In a month long series, A Ganesh Nadar/Rediff.com speaks to Indians across the land about what their expectations from Budget 2021 are.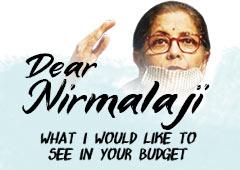 Nangiohbok Rymbai, 22, a graduate in economics, works as a daily wage labourer in Shillong even as he prepares for the defence services entrance exam. He plans to join the army.
Both his parents are government servants and the family owns the house they live in.
His elder brother, who stopped studying after completing Class 12, works as a daily wage labourer as well. Nangiohbok's sister is a student.
Nangiohbok hopes the finance minister will consider his suggestions: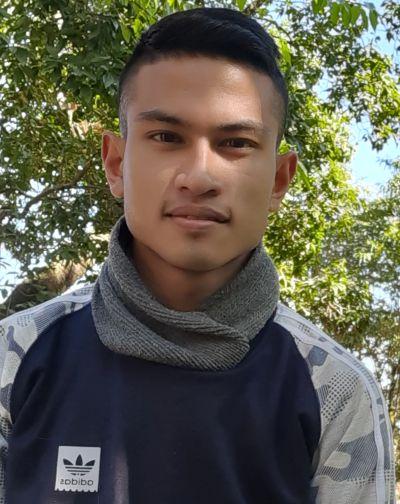 Dear Nirmalaji,
Since we have banned Chinese products, many people are complaining that certain products are not available.
The Budget should encourage and promote existing and new industries making products that are banned from China, so that we can meet the country's demand.
Owing to the pandemic, many farmers have suffered as they are unable to cultivate crops. The government should help them by giving loans and lending agricultural machines like tractors and power tillers.
We are importing more than we export. This is taking a heavy toll on our Budget.
The Budget should encourage and promote exports by lowering taxes on exports. They should also help the industry to improve the quality of exports.
It should encourage savings; bank interests should be attractive. That will help combat the recession we are going through.
The government should try to improve the quality of our medicines to increase export in this field. Our pharmaceutical industry is respected around the world.
The Budget should encourage tourism and preserve our popular tourist destinations and wildlife.
Healthcare facilities and sanitation should be improved in under-developed areas.
The quality of education in rural areas should be improved.
Taxes on luxury goods being imported from other countries should be increased so that people buy local products.
The Budget should also look at the IT sector and improve it.
When the government makes improvements in the above mentioned areas, employment will surely be generated and this will tackle the problem of unemployment.
Thank you.
Earlier in the series:
Esha Wali, technologist
Dhrupadi Ghosh, visual artist
Tanvi Dubey, lawyer
DEAR NIRMALAJI: More suggestions for the Finance Minister
Feature Presentation: Aslam Hunani/Rediff.com
Source: Read Full Article