Leading microchip providers Qualcomm and Intel say the chip shortage might last anything between four months to a year, perhaps even two years, depending on the various product categories – mobile devices, ICE, electric vehicles, appliances, data centres.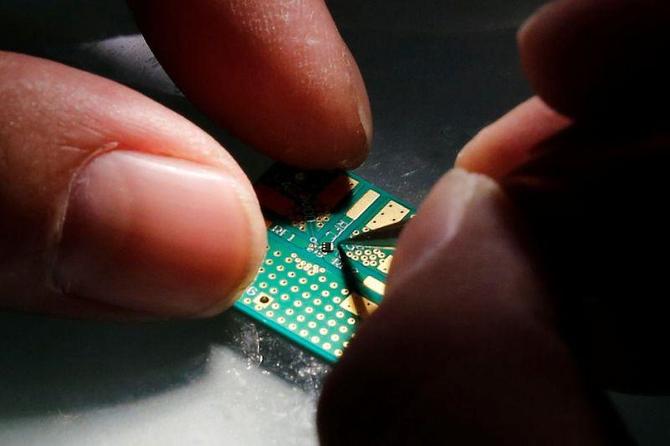 Prakash Mallya, MD, Intel India and vice president, sales and marketing and communications group, said the spike in demand was huge, and cut across segments from PCs, phones, appliances and auto leading to the shortage.
"Everyone is helping to make it better but demand remains very strong.
"You saw our global results, for instance.
"And despite Intel Inc making investments, semiconductors being a long term high capital investment game, it will take at least one to two years globally to address the gap," he said.
Mallya believes there will be a gap in most segments over the next 12-18 months.
"Listening to our customers, even in India, we see large demand continuing from our client products, cloud and data centres.
"There is a long term solution, not a short term fix.
"That is our best guess globally at the moment," said Mallya.
His view is endorsed by chip design company Qualcomm which gets the product manufactured by fab companies.
Qualcomm India president Rajen Vagadia said everyone knew the shortage was the result of a sudden surge in demand during the pandemic.
"One thing we are working towards is to have some demand and supply equity sometime in early 2022.
"Some industries might be plagued a little bit longer, like automobiles which use heavier nodes of chips (also known as legacy chips) as the capacity moved to lighter node chips for electric vehicles and autonomous cars.
"They might have to do a bit more catching up to do and the shortage might last longer," said Vagadia.
The shortage is manifest in various sectors.
Most hard hit has been automobiles.
For instance, the Federation of Automobile Dealers Association has complained that vehicle retail sales have fallen by 5.7 per cent in September over the same period last year.
It has pointed out that with the festival season on, the full blown semiconductor shortage has had an adverse impact in PV sales.
Vehicle inventory with dealers has sunk to a new low.
The association has cut down auto component growth projections because of the shortage.
In the mobile space, the shortage is more pronounced in affordable 4G Phones.
It's why Reliance Jio had to postpone its launch of an android phone with Google.
But it is far less pronounced in 5G where high end chips of low nanometer range are used.
The scarcity has also affected a lot of homegrown manufacturers who have been able to acquire only half their needs and have been forced to buy from the grey market which is more expensive.
In the auto sector too, chip makers say the just-in-time inventory model of vehicle makers has been an important reason not to have enough stocks of chips required and to have cancelled orders after the pandemic.
As the bulk of the chips used by the auto industry are mass produced legacy chips which have lower margins, once demand picked up across the board, fab plants shifted to lower nanometre high tech chips which fetch a premium, aggravating the problem.
Photograph: Kim Kyung-Hoon/Reuters
Source: Read Full Article