The Centre has conceded most of the demands of potential buyers of Neelachal Ispat Nigam Ltd (NINL).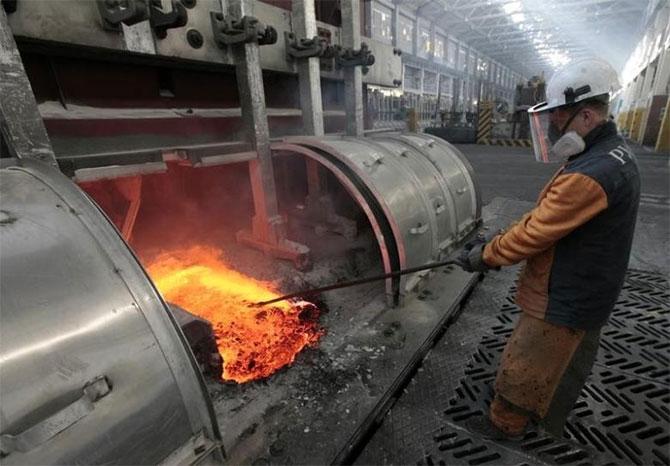 These include lowering the lock-in period for sale of assets to one year and allowing the new buyer to undertake the amalgamation of a special purpose vehicle (SPV) into NINL.
An inter-ministerial group led by Department of Investment and Public Asset Management (Dipam) secretary Tuhin Kanta Pandey and the core group of secretaries on divestment (CGD) headed by Cabinet secretary Rajiv Gauba have decided that the lock-in period can be reduced to one year from the date of completion of sale, from the earlier three years proposed by Dipam, an official in the know said.
This would exclude land and mining leases.
The lock-in restriction for the sale of land and mining leases would continue to be three years, he added.
NINL, promoted by MMTC, Industrial Promotion and Investment Corporation of Orissa, and other government agencies, has set up a 1.1-million tonne integrated iron and steel plant at Kalinganagar, Orissa.
The condition for the sale would be subject to the sale proceeds being utilised for the company within three years, the official said.
The condition set by the government is that the total book value of assets sold or the proceeds from the sale should not exceed 15 per cent of the total book value of the company's net fixed assets.
The employee retention clause has been set at one year, which means the new buyer cannot retrench employees for one year after the completion of transaction.
The potential bidders for the steel company had also sought allowing the merger of an SPV into NINL, and the government has allowed the same provided the bidders stay in control of the company for three years.
The Centre has also agreed to the demand that some members of the consortium of buyers may just be financial investors who would not agree to share joint liability.
A joint liability requires parties to share the risks associated with taking on debt.
The government has allowed the members of the consortium to have several liability, and the lead member will have a joint and several liability.
It has also waived the requirement of giving 10 per cent of the bid amount as the post-completion bank guarantee.
The NINL privatisation is at an advanced stage and is expected to be completed in the ongoing financial year.
The requests of bidders were considered and accommodated wherever possible so that the transaction goes through, the official quoted above said.
Photograph: Reuters
Source: Read Full Article