'Modi has sowed the seeds of a transformational change.'
'For the sake of the nation and our children I hope he succeeds.'
"If I were the finance minister, I would put the Budget speech on the portal and read only the main features for 3-4 minutes because the Constitution mandates that I present the Budget."
"And I would request every minister to address through a press conference about what they intend to do with the money given. Then I will ask for a report card regularly," M R Venkatesh, below, chartered accountant, advocate and political commentator, tells Rediff.com's Shobha Warrier. The concluding segment of a two-part interview:
Part 1: 'Nirmalaji has taken a huge gamble on growth'
Why do you think it was called the first Budget of the Amrut Kaal?
See, you have to create new matrixes and new benchmarks. It is a corporate strategy.
In a way, Amrut was overflowing in the Budget…
I really hope it ushers in Amrut Kaal for the sake of the country. In certain areas, she could have been much bolder.
Instead of looking at the fiscal deficit in a very conservative manner, she could have thought about cutting GST by 1% or 2%.
The destination rate of GST should be 16%. But she has not spoken anything about reforming or refining GST, which is a sad thing.
Some of the negative things are they have forgotten Swachch Bharat, they have forgotten Namammi Gange, Smart Cities…
We hear so many such names every year, but after a year, all are forgotten…
Usually, the Budget gives an action taken report of the previous Budget. They will say that action taken, or action initiated which is very sad.
But you must remember in our system nobody is accountable. Lack of accountability is part of our system.
Whatever (Arun) Jaitley (finance minister in the first N D Modi government) said, nobody remembers now. Whatever Nirmalaji said in 2019, nobody knows now.
My personal view is that MNREGA should be abolished now that we are a $3 trillion economy.
We may be a $3 trillion economy, but what about the urban rural divide, the inequality and poverty in rural areas?
Has MNREGA dealt with it? If so after 20 years, there must be no poverty at all.
You have to accept that your economic policies have been a failure for the last 70 years.
Unless you give people health and education, and skill people, you cannot bridge the gap between the rich and the poor.
All over the world, the budget exercise is a part of governance. Why is it like a festival in India?
You and I are the villains. We are converting an ordinary event into a festival. All of us are guilty of this.
If I were the finance minister, I would put the Budget speech on the portal and read only the main features for 3-4 minutes because the Constitution mandates that I present the Budget.
And I would request every minister to address through a press conference about what they intend to do with the money given. Then I will ask for a report card regularly.
This will be better than a finance minister talking in a monotonous tone for 90 minutes. We are still following the British system.
But the British have stopped doing it…
Yes, they have moved, but we have not. But the British system is fossilised in India since 1947.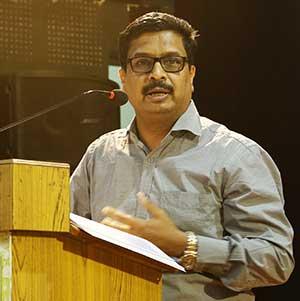 Do you see a parallel between India Shining of Vajpayee's time and Amrut Kaal of today?
India Shining was reduced to a one quarter event. After a 10% growth in one quarter, they went ga-ga over it.
Amrut Kaal is not an instant noodle; it is a marathon.
It is not an event for today, it has deeper plans and greater programmes for the next 25 years.
Modi wants to talk Amrut Kaal for the next 25 years as his legacy.
Only the future will tell us what kind of transformation will happen.
Anyway, he has sowed the seeds of a transformational change.
For the sake of the nation and our children, I hope he succeeds.
Feature Presentation: Aslam Hunani/Rediff.com
Source: Read Full Article