Even if 5G is not launched by operators this year, the handsets market will certainly witness a strong supply ecosystem for 5G ready smartphones in 2021.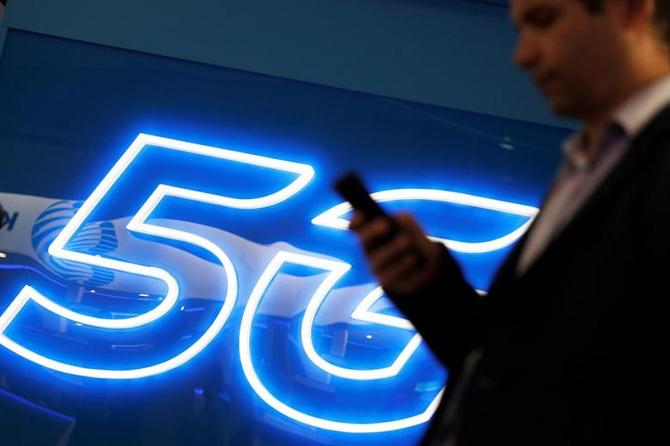 After a year of disruptions, unprecedented loss of sales, and supply constraints, handset manufacturers are poised for a sharp rebound this year — as much as 20 per cent growth thanks to consumers embracing digital technology faster than ever.
The projected rate of growth, if achieved, will be the highest for the local market in seven years.
Between 2010 and 2014, the market grew by 40 per cent compound annual growth rate.
However, since 2015 when India overtook the US to become the second largest market after China, the rate of growth has been falling steadily.
In 2019, the market grew by only 8 per cent year-on-year.
While the final counts for 2020 are not ready yet, sources said, smartphone shipments fell by 8-10 per cent from the 153 million units in 2019 – the first time the local smartphone market has de-grown.
But industry leaders believe the worst is over.
According to Nipun Marya, director, brand strategy, Vivo India, the market has grown steadily since the festive season.
"2020 was a difficult year across industries and the smartphone market was no exception.
"As people continue to spend more time on their smartphones, we now expect the growth trajectory to continue this year," said Marya.
According to Madhav Sheth, vice-president, Realme and CEO, Realme India and Europe, it's going to be a good year.
"For 2021, various experts and analysts have predicted that smartphone shipments will witness a double-digit growth between 12–21 per cent.
"We definitely believe that the year will see a growth in smartphone shipments since consumers now understand the significance of smartphones," said Sheth.
Manufacturers are now preparing to roll out newer technologies like 5G faster, he said, to grow their businesses and this will further help the market grow.
"With video content and new technologies such as 5G driving demand for smartphones, our growth outlook for 2021 is extremely positive and we anticipate a healthy double-digit growth for the year," said Prashanth Mani, MD, Motorola India.
Even if 5G is not launched by operators this year, he predicts that 'the handsets market will certainly witness a strong supply ecosystem for 5G ready smartphones in 2021'.
Like Realme, Motorola is also gearing up to launch 5G-ready smartphones.
"One of our key focus areas for the year will be to provide consumers with best-in-class 5G smartphones that are truly 5G ready that will support almost all global 5G network bands," said Mani.
Realme is aiming to launch 5G devices that Sheth believes will make 5G smartphones affordable to a large segment of buyers.
"Our aim is to be among the top three smartphone brands and the number one online smartphone brand in 2021 by clocking 25-30 million units of sales," said Sheth.
As per International Data Corporation, Realme holds the fourth spot in the local smartphone market with a 14.7 per cent share.
Vivo, the third largest brand with close to a 17 per cent market share, is keeping 5G technology at the forefront.
"As one of the leaders in the smartphone market, we plan to launch devices across categories at various price points to meet the growing and evolving demand of consumers," said Marya.
To boost its retail presence, Vivo is planning to add 150 stores this year to take the tally to 650.
"Our strength lies offline and this will remain our priority," he said.
Currently, its products are sold through 70,000 outlets across the country.
Photograph: Rafael Marchante/Reuters
Source: Read Full Article