Fewer Black CEOs exist today than a decade ago: College president
Morehouse College president David Thomas says corporate America needs to invest in institutions that have already moved the needle in providing economic opportunities to Black Americans.
Corporate America has often been fraught with roadblocks to people of color and other minorities. To acknowledge Black History Month we look at some Black Americans who have successfully become top business leaders.
Continue Reading Below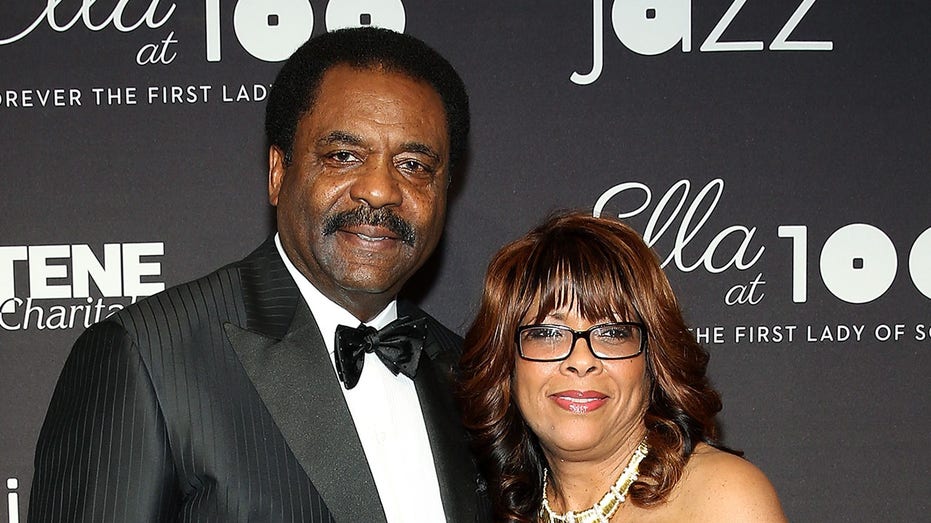 Honorees David Steward (L) and Thelma Steward at Lincoln Center on April 26, 2017 in New York City. (Photo by Monica Schipper/WireImage) (Getty Images)
David Steward
David Steward is the chairman of World Wide Technology (WWT). Steward's father was a mechanic and the family faced poverty and discrimination in the then-segregated South in their home of Clinton, Mo.

After graduating high school, Steward went on to earn his bachelor's degree in business from Central Missouri State University in 1973.

Steward began his professional career when he took a job at Wagner Electric as production manager. He went on to work at Missouri Pacific Railroad Co., and then Federal Express, where he was named salesman of the year in 1981.

Steward founded WWT in 1990. The company, an IT provider based in Maryland Heights, Mo., is the largest African American-owned business in the United States.

WWT lists 70% of Fortune 100 companies as customers, including Verizon, Citi and the federal government.

Recent figures place WWT's annual revenue at $12 billion.

HAS CORPORATE AMERICA FAILED BLACK AMERICA?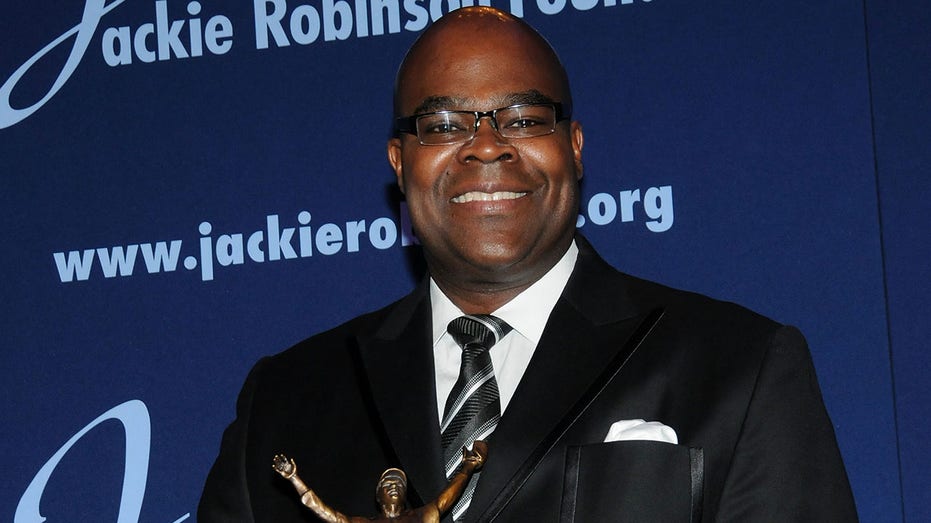 Retired Chairman and CEO of McDonald's Corporation, Don Thompson attends the Jackie Robinson Foundation Awards Dinner, March 9, 2015 in New York City. (Photo by Desiree Navarro/WireImage) (Getty Images)
Don Thompson 
American engineer and business executive Don Thompson is mostly known for his tenure as McDonald's chief executive from 2012 through 2015.

Thompson was born in Chicago. He later moved to Indianapolis, where he completed high school and earned a bachelor of science degree in electrical engineering from Purdue University.

Thompson's education led him to work for a military aircraft manufacturer before he joined McDonald's in 1990. This would be the start of a 25-year ascent into the fast-food corporation and business stratosphere.

Thompson moved into operations in 1994 after working as a project manager and staff director for the quality development department in 1992.

By 2006, he was president of McDonald's USA and McDonald's Restaurants of Canada. And the following year, Thompson rose into the role of chief operating officer for the global corporation, leading to his appointment as president and chief executive officer (CEO) of McDonald's Corp. in 2012.

Thompson left McDonald's in 2015 to join Beyond Meat's board of directors. In the same year, he founded Cleveland Avenue LLC, which accelerates growth for food and drinks businesses.

GET FOX BUSINESS ON THE GO BY CLICKING HERE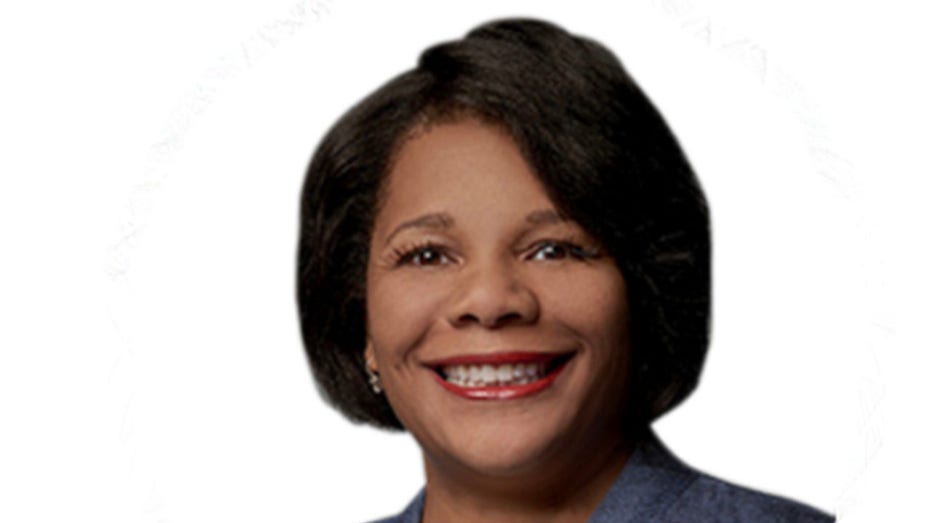 Ramona Hood
Ramona Hood, of Cleveland, Ohio, is the CEO of FedEx Custom Critical, but she started out in 1991 as a receptionist at Roberts Express, a company that would become FedEx Custom Critical. As a 19-year-old single mother, Hood wanted a job that better suited her life, which involved caring for her young daughter and taking night classes.

A year later, Hood was working in the safety department. Over the years, Hood worked in many of the company's departments, including operations, marketing, sales and sourcing.

Aside from her determination to succeed, it was her speaking about her interest in leadership, offering strategic solutions and ideas, that made her stand out from the crowd.

Hood earned a bachelor of arts in business management from Walsh University and an executive MBA from Case Western Reserve University Weatherhead School of Management.

CLICK HERE TO READ MORE ON FOX BUSINESS

In January 2020, FedEx Custom Critical named Hood as its president and CEO. This move made her the company's first Black woman to lead a FedEx operating company.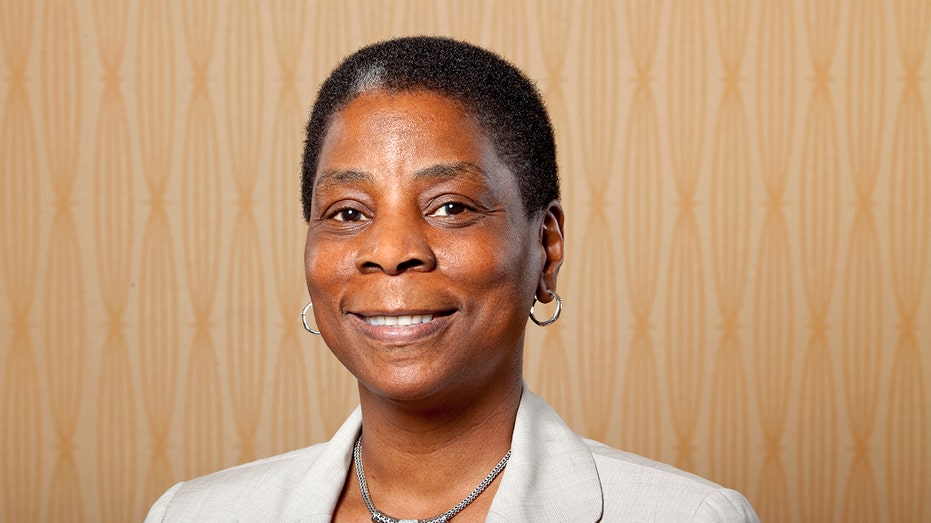 File portrait of Xerox Corporation Chairman and CEO Ursula Burns. (Photo by Kim Kulish/Corbis via Getty Images)
Ursula M. Burns 
Ursula M. Burns was raised by a single mother in NYC's Baruch Houses, a public housing development. After attending high school, Burns earned a bachelor of science degree in mechanical engineering from Brooklyn Polytechnic Institue in 1980. During this time, she took a summer internship at Xerox, joining them full time after earning a master's in mechanical engineering from Columbia University in 1981.

The 1980s saw Burns undertake several roles at the printing and documents product services company, in and around product development and planning. By 1990, Burns was offered a role as executive assistant to Wayland Hicks, then a senior executive at Xerox. In 1991, she took a role as executive assistant to then chairman and chief executive Paul Allaire.
Burns saw out the end of the decade in 1999 as vice president of global manufacturing. True to her career pattern, Burns continued in a professional upward trajectory, becoming senior vice president of corporate strategic services in 2000.

By 2009, Burns was made CEO of Xerox, making her the first African American woman to be named CEO of a major American corporation.
Burns ended her tenure at Xerox in 2017, leaving her position as chairperson. Later that year, Burns was elected chairman of VEON, a multinational telecommunication services company. After a  sudden departure of the CEO in 2018, Burns was made executive chairman pending a selection process, and later formally appointed as CEO.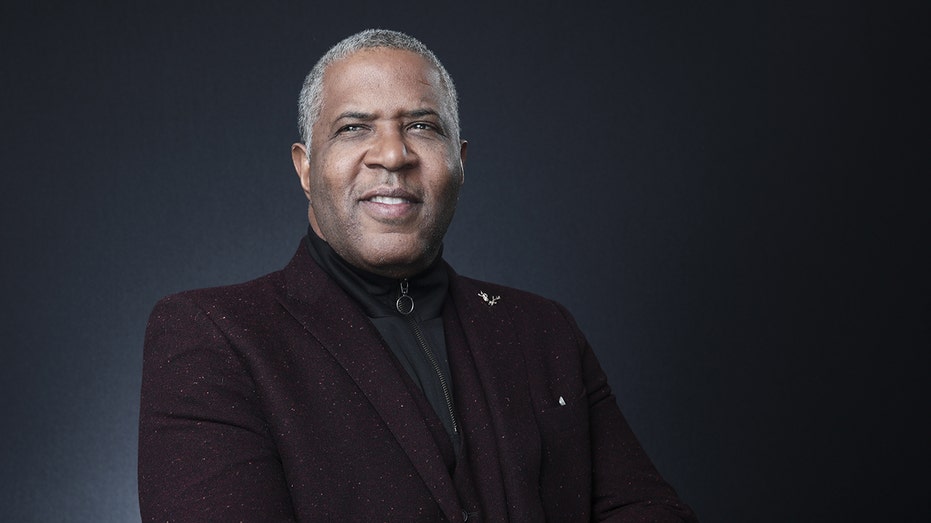 Robert Frederick Smith, billionaire, chairman, co-founder and chief executive officer of Vista Equity Partners. Photographer: Simon Dawson/Bloomberg via Getty Images
Robert F. Smith
Robert Frederick Smith is the founder, chairman and CEO of Vista Equity Partners.

He was born in Colorado to teacher parents who both had doctor of education (EdD) degrees. As a baby, his mother carried him at the March on Washington, where the Rev. Dr. Martin Luther King Jr. delivered his famous "I Have a Dream" speech.

MARTIN LUTHER KING JR'S 'I HAVE A DREAM SPEECH' IN FULL

While still at high school, Smith applied for an internship intended for college students at Bell Labs. Smith was driven and persisted and when another student failed to attend, Smith earned a place at MIT.

Smith then went on to Cornell University, earning his bachelor in science in chemical engineering in 1985. While earning his MBA from Columbia Business School with honors, he served as president of the Black Business Students' Association as well as president of the Japan Business Association.

Smith's career really took off after graduation, when he worked at Goodyear Tire and Rubber, and then at Kraft General Foods. By 1994, Smith had joined Goldman Sachs in tech investment banking, first in New York City and then in Silicon Valley. As then co‐head of Enterprise Systems and Storage, he oversaw and advised on over $50 billion in mergers and acquisitions, working on such companies as Apple, Microsoft, eBay and Yahoo.

At the start of the new millennium, Smith decided to branch out on his own, founding Vista Equity Partners in 2000. The investment firm focuses on financing and forwarding software, data and technology-enabled startup businesses. Vista has successfully invested in hundreds of companies since its inception.

Source: Read Full Article